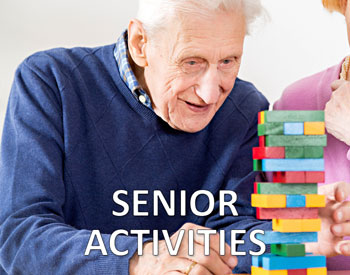 After an Alzheimer's or other dementia diagnosis, it is important to keep seniors actively engaged with life.  The best activities are often hobbies and interests that provided pleasure in the past.  People with Alzheimer's Disease, who remain active, may have less anxiety and irritability.
Popular Senior Activities Include:
(Some activities may need to be modified for safety and the stage of Alzheimer's Disease)
Singing and listening to music
Arts and crafts including drawing, painting and knitting
Gardening with a flower or herb box
Cooking and baking
Puzzles and games
Walking in a park or while shopping
Adultcare Assistance Homecare creates care plans for hourly/daily clients that include appropriate and engaging senior cognitive activities that make living with Alzheimer's Disease more dignifying.