Caregiver Jobs in Arizona
"More Than A Job, One Of The Most Honorable Commitments We Make!"
< Caregiver jobs are more than a job. Employment trends, technology and travel availability in the US have made it easy for families to stay in touch while becoming geographically separated. This separation has created a special need for caring people to care for their local elders. Seniors and their families often praise our caregivers with overwhelming gratitude providing a meaningful purpose to our career choice. The greatest gift you can give someone is your time, your attention and your concern.
Caregiver Jobs Are Better With Adultcare Assistance Homecare
Thank you for considering a career with Adultcare Assistance Homecare. Our caregivers are the reason that we have been selected as the "Best of Arizona – Home Health Agency" for nine years. We value each caregiver and appreciate the dedication and exceedingly excellent care that they provide to their clients.
The caregivers at Adultcare Assistance Homecare enjoy their responsibilities and the difference they make in the lives of others.
Over half of the caregivers have been part of our team for over five years.
All of our caregivers are employees and receive employee benefits including initial and monthly paid training.
Caregiver Jobs / CNA Positions In Phoenix And Tucson
APPLY NOW
To save you time, please apply for only one opening. We will consider you for all available caregiver jobs and CNA positions within your geographic location during the interview.
Phoenix Area Jobs
---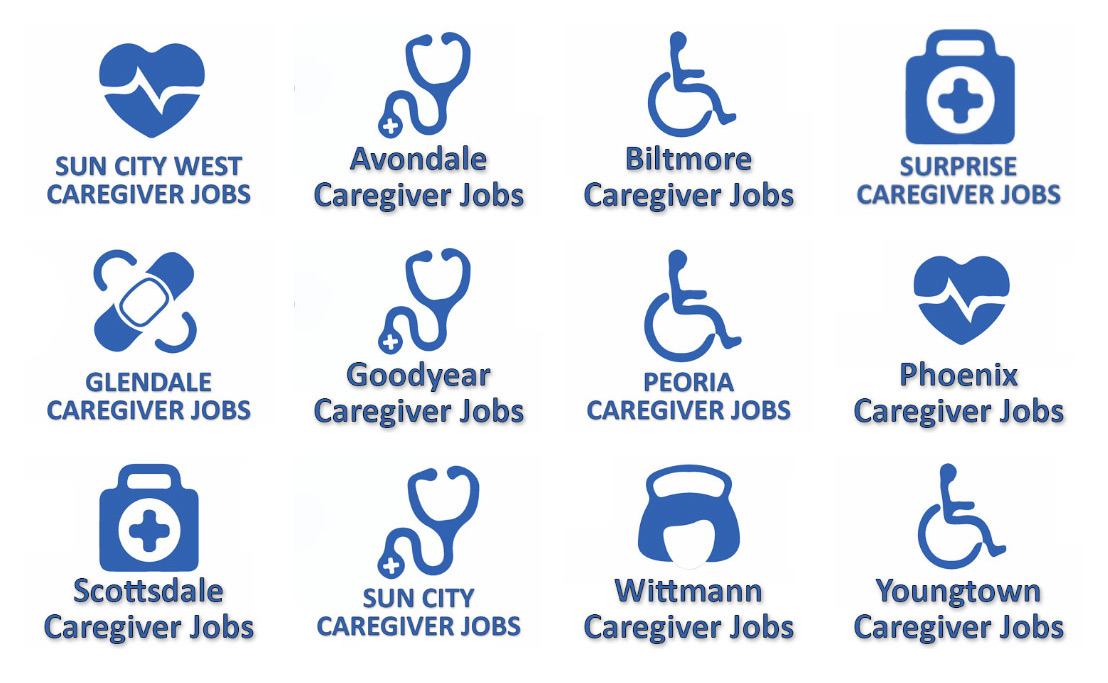 Tucson Area Jobs
---

WHY CHOOSE ADULTCARE ASSISTANCE HOMECARE?
VOTED "BEST OF ARIZONA" FOR 11 YEARS
Adultcare Assistance Homecare is trusted by Arizona. Prestigious recognition have included Business of the Year, Arizona Mature Workers Certification, Active Adult 50+ Program Award, A+ Better Business Bureau, and voted "Best of AZ" for 11 Years by Ranking Arizona.
PERSONALIZED CARE PLAN
Schedules and services are flexibly designed based on your home care needs. Clients can request caregivers by the day or as needed. Popular requests include 24 hour care, nights/weekends only and transportation to medical offices. Adultcare Assistance Homecare is happy to personalize your care to meet your needs.
CARE SUPERVISOR ON CALL 24/7
The senior care directors at Adultcare Assistance Homecare reduce family pressure by efficiently managing home care needs. The senior care management team is available 24 hours a day, 7 days a week to ensure clients are not left unattended, assist in sudden changes in care needs and provide family status updates.
LOCALLY OWNED, ARIZONA FOCUSED (NOT A FRANCHISE)
National franchises have a different agenda than our locally owned, Arizona focused company. Adultcare Assistance Homecare partners with several Arizona senior organizations because we trust them and they trust us. Arizona does NOT regulate home care and many have difficultly understanding the impact on their family. Our owner, Krystal Wilkinson, is passionate about local home care and was recently selected as the President of the Arizona Chapter of the Home Care Association of America.
NO LONG-TERM CONTRACTS
You can easily try our caregivers for a few hours and know the difference we make with no long-term commitments. Adultcare Assistance Homecare makes it easy to cancel home care services if you are not 100% satisfied.