HOME CARE IN TUCSON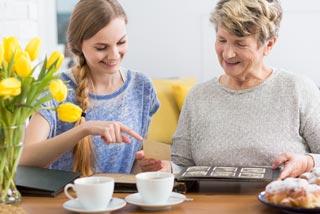 When searching for home health care service in Tucson, how can you be sure that you're working with the best agency for your family? Come to the place the people trust. With impressive reviews from Google and an A+ Accreditation from the Better Business Bureau, Adultcare Assistance Homecare has the caregivers you've been searching for.
Our primary service is helping Arizona seniors live more independently through assisting with activities of daily living. Our goal is to help families find the care their loved one deserves. That's why we've taken the time to become experts in local elder care resources, so we can best help you and your specific situation.
OUR IN-HOME CAREGIVERS CUSTOMIZE VISITS
When you choose us, you're choosing quality, compassionate caregivers who love their job. Whenever we take on a new client, we make sure that they get the home health care they need.
We start by creating a detailed care plan showing everything from food preferences to medical history
Know exactly what you need? We do everything from 45-minute visits to 24-hour live-in care
With no long-term contracts, let our caregivers stop by for a few hours and see the difference in our care!
WE ONLY TAKE THE BEST CAREGIVERS FOR OUR TEAM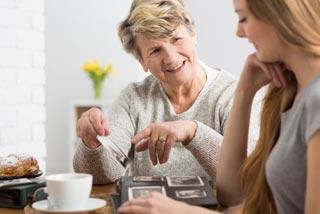 When you entrust us with the care and well-being of the important people in your life, you want as much peace of mind as you can get. And with a state like Arizona that has unusual caregiving guidelines, it's harder than most to be sure you're getting quality care in The Grand Canyon State. We do our best to prove to you that we'll treat your family right.
With only about 1 in 50 applicants selected, we make sure caregivers are compassionate, caring, knowledgeable, and have the practical skills needed to work under pressure. And although caregivers in Tucson aren't required to have a background check done, we require it in our business. So choose us confidently, knowing our high standards will meet your expectations. Contact us today to schedule an in-home visit.
CARE INSIDE AND OUTSIDE OF YOUR HOME
With Adultcare Assistance Homecare, in-home care in Tucson goes well beyond just your home. Because in addition to selecting only top-tier caregivers, we also make sure to select dedicated companions to spend time with. So what does that mean for you? It means that not only are you cared for inside your home, but we also make sure you get to enjoy all the activities you love outside your home.
Want to learn more about us and our community? Check us out on Facebook.
---
---