SENIOR HOME CARE IN TUCSON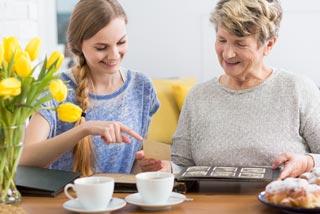 When searching for home health care service in Tucson, how can you be sure that you're working with the best agency for your family? Come to the place Tucson families trust.
With impressive reviews from Google and an A+ Accreditation from the Better Business Bureau, Adultcare Assistance Homecare has the home care you've been searching for.
Our primary service is helping Arizona seniors be more independent through assisting with activities of daily living.
Our goal is to help families find the care their loved one deserves. That's why we've taken the time to become experts in local elder care resources, so we can best help you and your specific situation.
---
Looking for 24-7 live in caregiver services in Tucson? We provide everything from short visits to around-the-clock care.
---
OUR IN-HOME CAREGIVERS CUSTOMIZE VISITS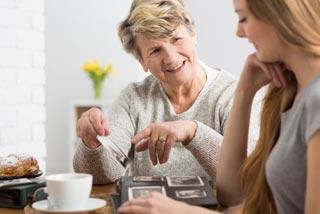 When you choose us, you're choosing certified, compassionate home care professionals who love their job. Whenever we take on a new client, we make sure that they get the home health care they need.
We start by creating a detailed home care plan showing everything from food preferences to medical history
Know exactly what you need? We do everything from 45-minute home visits to 24-hour live-in care
With no long-term contracts, let our caregivers stop by for a few hours and see the difference in our care!
---
WE ONLY HIRE THE BEST CAREGIVERS FOR OUR TEAM
When you entrust us with the care and well-being of the important people in your life, you want as much peace of mind as you can get. And with a state like Arizona that has unusual caregiving guidelines, it's harder than most to be sure you're getting quality care in The Grand Canyon State.
We go above and beyond to provide the best care for your family.
With only about 1 in 50 applicants selected, we make sure caregivers are compassionate, caring, knowledgeable, and have the practical skills needed to work under pressure. And although caregivers in Tucson aren't required to have a background check done, we require it in our business.
So choose us confidently, knowing our high standards will meet your expectations. Contact us today to schedule an in-home visit.
---
What are the advantages of home care for seniors?
Home care is often preferred by seniors as well as attending family members because it integrates hosptial services, rehabilitation, and personal care.
Because of its versatile nature, policymakers, health care professionals, and even aging-in-place certified home builders are increasingly focused on offering services that help seniors stay at home longer.
In-home caregivers receive special training that prepares them for caring for individuals with chronic physical or phychological illnesses. They are also gifted in creating a positive relationship and ease-of-communication with seniors from a broad range of cultural backgrounds.
Caregivers hired by Adultcare Assistance Homecare are paired with patients to whom their skills and specialities are most suited. Home caregivers are also supplied with any advanced equipment needed to properly assist with the daily needs of their patients.
Home care is significantly less stressful than a long-term hospital stay or moving to a busy and unfamiliar assisted living facility.
Our in-home caregivers offer companionship, opportunity for healthy activities, and increased health overall. Our health professionals offer holistic care, providing further assistance with light chores, errands, and an enhanced sense of security for the patient.
---
CARE INSIDE AND OUTSIDE OF YOUR HOME
With Adultcare Assistance Homecare, in-home care in Tucson goes well beyond just your home. Because in addition to selecting only top-tier caregivers, we also make sure to select dedicated companions to spend time with.
So, what does that mean for you? It means that not only are you cared for inside your home, but we also make sure you get to enjoy all the activities you love outside your home.
Want to learn more about us and our community? Check us out on Facebook.
---
Driving directions between our Tucson office and downtown:
---
WHY CHOOSE ADULTCARE ASSISTANCE HOMECARE?
VOTED "BEST OF ARIZONA" FOR 11 YEARS
Adultcare Assistance Homecare is trusted by Arizona. Prestigious recognition have included Business of the Year, Arizona Mature Workers Certification, Active Adult 50+ Program Award, A+ Better Business Bureau, and voted "Best of AZ" for 11 Years by Ranking Arizona.
PERSONALIZED CARE PLAN
Schedules and services are flexibly designed based on your home care needs. Clients can request caregivers by the day or as needed. Popular requests include 24 hour care, nights/weekends only and transportation to medical offices. Adultcare Assistance Homecare is happy to personalize your care to meet your needs.
CARE SUPERVISOR ON CALL 24/7
The senior care directors at Adultcare Assistance Homecare reduce family pressure by efficiently managing home care needs. The senior care management team is available 24 hours a day, 7 days a week to ensure clients are not left unattended, assist in sudden changes in care needs and provide family status updates.
LOCALLY OWNED, ARIZONA FOCUSED (NOT A FRANCHISE)
National franchises have a different agenda than our locally owned, Arizona focused company. Adultcare Assistance Homecare partners with several Arizona senior organizations because we trust them and they trust us. Arizona does NOT regulate home care and many have difficultly understanding the impact on their family. Our owner, Krystal Wilkinson, is passionate about local home care and was recently selected as the President of the Arizona Chapter of the Home Care Association of America.
NO LONG-TERM CONTRACTS
You can easily try our caregivers for a few hours and know the difference we make with no long-term commitments. Adultcare Assistance Homecare makes it easy to cancel home care services if you are not 100% satisfied.