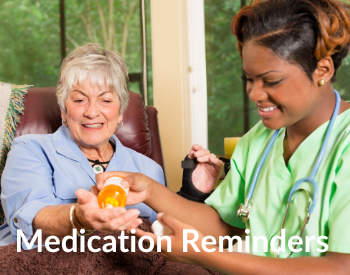 The most common reason that seniors do not take their medications as prescribed is because of forgetfulness. This is understandable because the average senior takes seven different medications every day. A professional caregiver can help keep track with medication reminders.
Medications can be expensive, but not taking them properly can be more costly. Each year, more than 125,000 people die from not properly taking their medications. Potential benefits of medication reminders include decreasing re-hospitalization, emergency room visits, and repeat doctor appointments. Alarming for many Tucson seniors is the impact of medication management on health and vitality:
Over 1 in 5 nursing home admissions may be due to an elderly person's inability to self-manage her prescription medications at home.
Over 1 in 5 of all drug-related health complications are caused by seniors failing to adhere to their medication regimens, whether by accident, negligence, or intent.
Over half of all seniors make some kind of error when taking their medications.
It is a good idea to have a family or professional caregiver assist with daily medication reminders for the elderly. Please call Adultcare Assistance Homecare of Tucson to assist when you need medication reminders.