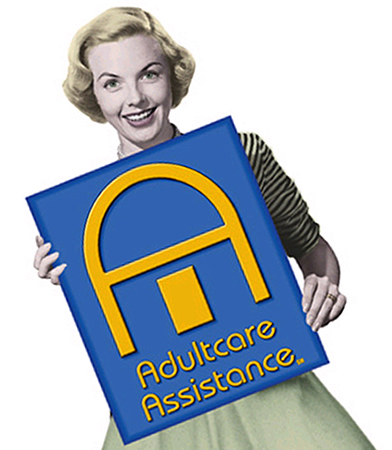 SENIOR CARE PARTNERS
Adultcare Assistance often coordinates care with multiple senior support services to provide the highest level of elder care. Listed below are some types of organizations that our clients most frequently request our advice. Our senior care advisors will connect families with other reputable senior care organizations to provide them with the best care options.
Since 1996, Adultcare Assistance has been a source of information for our community. We only recommend experienced and trusted senior care options that we are confident will have your best interest at heart. We accept no compensation for any referrals. Our joy is helping people and their families find the most appropriate senior care options for their situation, whether it's in-home senior care services or another form of elder support.
Please call your local Arizona office at (623) 977-2223 or (520) 575-8000 to schedule a time to speak with one of our elder care advisors.
TYPES OF ELDER CARE ORGANIZATIONS
Specializes in providing legal services for the elderly, especially in the areas of Estate Planning and Medicaid Planning. They handle general estate planning issues and counsels clients about planning for the management of assets and health care with alternative decision-making documents to prepare for the possibility of becoming incapacitated. Elder law is a specialized area of legal practice, covering estate planning, wills, trusts, arrangements for care, social security and retirement benefits, protection against elder abuse (physical, emotional and financial), and other involving older people.
The process of anticipating and arranging for the disposal of an estate. Estate planning typically attempts to eliminate uncertainties over the administration of a probate and maximize the value of the estate by reducing taxes and other expenses. Guardians are often designated for minor children and beneficiaries in incapacity.
Someone who accepts the responsibility for taking care of the needs or property of another person for the benefit of that person. The fiduciary serves in a role of trust. This is crucial when the person receiving services is frail, vulnerable and incapacitated. A private fiduciary is a non-family member who serves professionally for a fee.
Care managers can help with a variety of senior care solutions. They can integrate health care and psychological care with other needed services such as: housing, home care services, nutritional services, assistance with activities of daily living, socialization programs, as well as financial and legal planning (e.g. banking, trusts). A senior care plan tailored for specific circumstances is prepared after an individual assessment, and is continuously monitored and modified as needed.
A sub-specialty of internal medicine and family medicine that focuses on health care of elderly people. It aims to promote health by preventing and treating diseases and disabilities in older adults. There is no set age at which senior patients may be under the care of a geriatrician.
Makes it possible for people to remain at home rather than use residential, long-term, or institutional-based nursing care. Home care providers render services in the client's own home. These services may include some combination of professional health care services and life assistance services. Our caregivers work in conjunction with professional home health services which could include medical or psychological assessment, wound care, medication teaching, pain management, disease education and management, physical therapy, speech therapy, or occupational therapy. Senior
home care services
include help with daily tasks such as meal preparation, medication reminders, laundry, light housekeeping, errands, shopping, transportation, and companionship. In-home senior care is often an integral component of the
post-hospitalization recovery
process, especially during the initial weeks after discharge when the patient still requires some level of regular physical assistance.
A model of care that focuses on relieving symptoms and supporting patients with a life expectancy of six months or less. Hospice involves an interdisciplinary approach to provide medical care, pain management and emotional and spiritual support. The emphasis is on comfort, not curing. It can be provided in the patients home as well as freestanding hospice facilities, hospitals, nursing homes and other long-term care facilities.
Specialized medical care for people with serious illnesses. It focuses on providing patients with relief from the symptoms, pain, and stress of a serious illness—whatever the diagnosis. The goal is to improve quality of life for both the patient and the family. It is appropriate at any age and at any stage in a serious illness and can be provided along with curative treatment.
Helps families find residential care facilities, assisted living placement, senior care homes, and adult group homes for the elderly or for those with disabilities. The senior placement & referral industry is unregulated , having no required licensing oversight by a governing or regulatory board. Often, there is no cost to the consumer since a commission is paid by the property.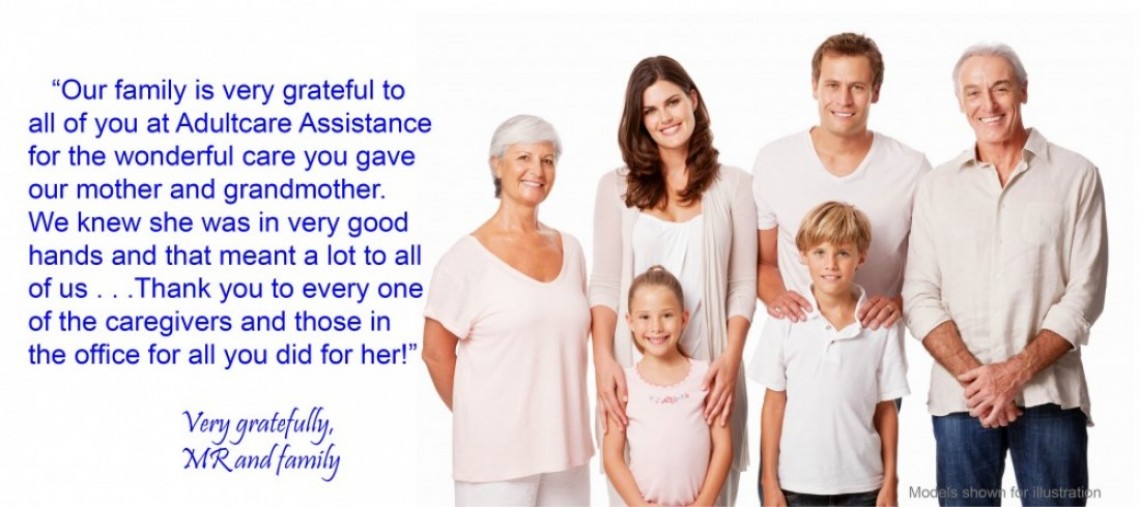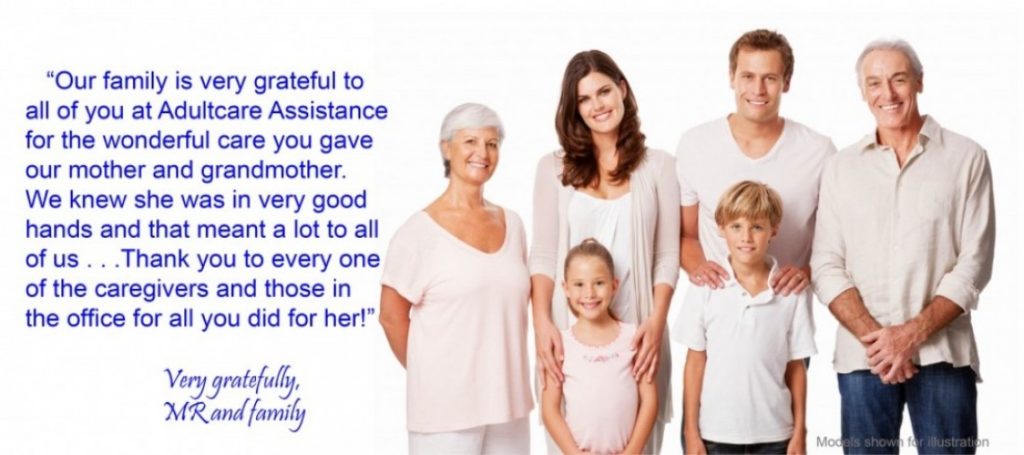 WHY CHOOSE ADULTCARE ASSISTANCE HOMECARE?