Home Care in Sun City
Do you have an adult relative that only needs a little bit of help? Do you want him or her to keep their independence and live at home while still getting the care that they need? Do you want to make sure that even short visits are done by qualified caregivers that love their work? Then you need Adultcare Assitance Homecare. Voted "Best of Arizona" for nine years, we provide top-quality home care in Sun City and the surrounding areas so you can know that your loved one is in loving hands.
---
What sets you apart?
While the state of Arizona doesn't require criminal background checks, we do. We believe that seniors shouldn't just be "taken care of"; they should be loved and cared for by people who genuinely desire to be caregivers. That's why only the best applicants are accepted as caregivers and given hands-on training to learn from those experienced in the field.
---
What kind of home care do you do?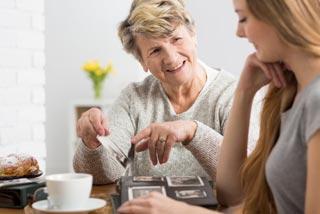 Our non-medical home care focuses on companionship and assisting with activities of daily living. This can include simple housekeeping including cooking and cleaning, but can also include help with basic exercises bathing, and more.
Our non-medical home care services are as simple or extensive as you need.
Want us to keep track of medications and have our in-home caregivers remind someone to take them daily? We can do that.
Need more elaborate care and want someone to play cards with? It's no problem with our companion care services.
From simply wanting someone to check in daily to make sure a loved one is okay to 24-hour in-home care, our home care services can handle anything and everything you need.
Choose us for in-home caregiving
When you choose us, you choose caregivers that go above and beyond expectations. We exceed the standards set for by the Home Care Association of America. We'll do whatever it takes to see you and your loved ones happy, and are here to help the community. We even have a free online home care assessment and advisors available to answer any questions you have, completely free.  So give us a call or contact us today, and we'll make sure your loved one is treated right.
ALZHEIMER'S DISEASE CARE
Caring for a family member with Alzheimer's disease (AD) is challenging. Family obligations and stresses accelerate as a loved one's AD progresses.
We are dedicated to helping families facing AD. Each caregiver receives specific AD training and is supervised by a Certified Dementia Practitioner.
---