The Most Committed Caregivers
Adultcare Assistance Homecare is known for the best trained and most prepared caregivers. Our high standards starts with our recruitment and screening process. After completing the multiple stages of our interview process a successful candidate receives a comprehensive background check, drug testing and professional fingerprinting. Only 1 in 50 applicants become an Adultcare Assistance Caregiver.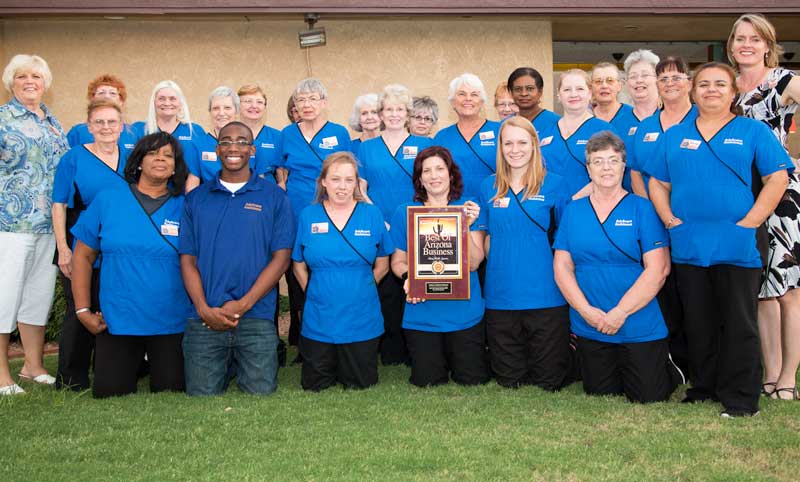 Adultcare Assistance caregivers receive award for being voted the "Best of AZ" home health care by Ranking Arizona.
After becoming an employee, our caregivers are required to attend training and orientation at the Adultcare Assistance Training Institute. Our onboarding program includes both classroom learning and field training with an experienced caregiver and a supervisor. Additionally, our caregivers receive ongoing monthly paid classroom learning and individual instruction from their manager. Many other companies consider training an unnecessary expense. At Adultcare Assistance, we consider training to be essential to providing the best care to you or your loved one.

Adultcare Assistance believes in supporting seniors and is one of the few employers certified by the State of Arizona Mature Worker Program. This initiative was launched in 2005 to raise awareness and appreciation for workers age 50 and over. Adultcare Assistance does not discriminate based on age. We value experience.

Adultcare Assistance has been voted the "Best of Arizona" home health agencies in Arizona, since 2006. The reason is simple. Our caregivers continue to stay and work exclusively as Adultcare Assistance caregivers. Over half of our caregivers have been part of our team for over five years.

Krystal Wilkinson, President of Adultcare Assistance, was elected in 2015 and continues to serve as the President of the Arizona Chapter of the Home Care Association of America. We exceed their ethical standards which is extremely important because the State of Arizona does not license or monitor businesses that provide non-medical home care for seniors. Unlike some companies, our caregivers are also required to follow our policy and procedures which were designed to do the right thing for our clients. We enforce compliance with our policy and procedures through hiring employees (not independent contractors), on-site supervisory evaluations and mandatory monthly paid training.
THE MOST COMMITTED HOME CARE MANAGEMENT TEAM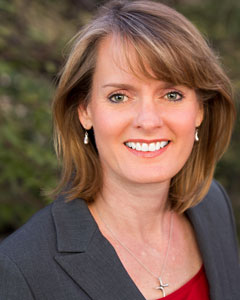 Krystal Wilkinson, CSA
President & Owner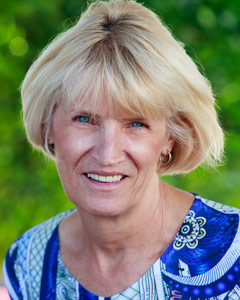 Debbie Costlow
Caregiver Manager Assistant
Phoenix, AZ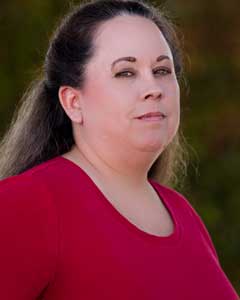 Cara Medaglia
Senior Caregiver Manager
Phoenix, AZ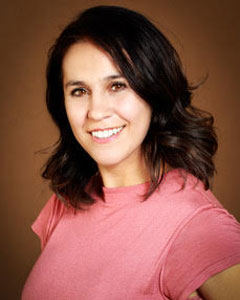 Emily Durham
Senior Caregiver Manager
Tucson, Oro Valley
Stacey Tucci, CDP
Certified Dementia Practioner
Glendale, Peoria, Sun City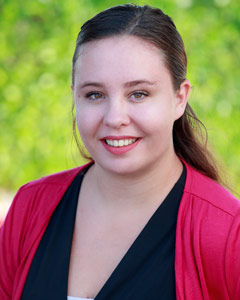 Kayla Fox
Senior Caregiver Manager
Goodyear, Sun City West, Surprise
Kay Morgen, LPN, BSW
Senior Caregiver Manager
Phoenix, AZ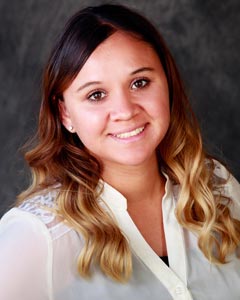 Jessica Alvarez
Senior Care Manager
Tucson, Marana, Oro Valley
WHY CHOOSE ADULTCARE ASSISTANCE HOMECARE?