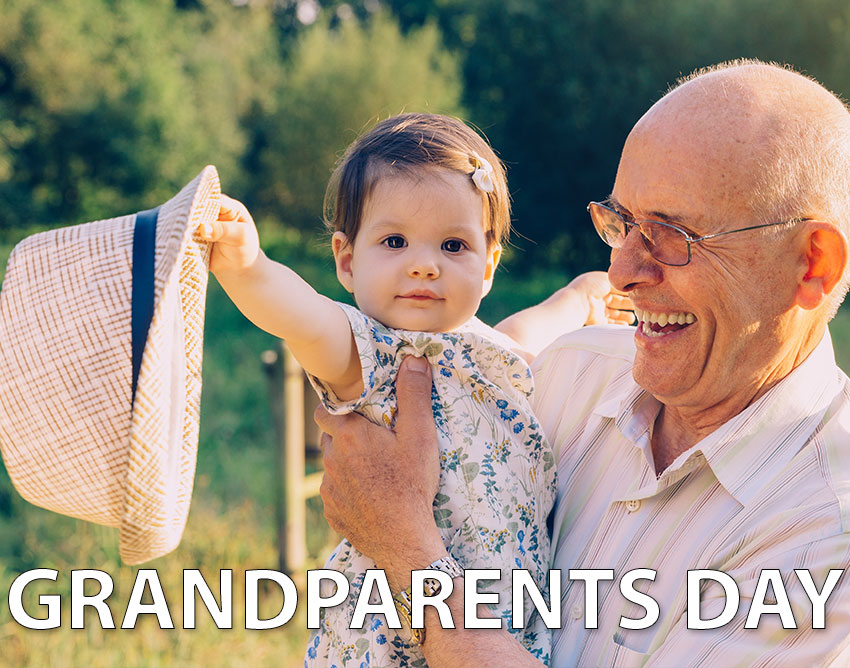 National Grandparents Day is coming up on the second Sunday of September! What a great time to reach out to a grandparent in your life or go to a local retirement community and make somebody's day by celebrating them! Many of our seniors in Phoenix and Tucson do not have family close by to make grandparents day special.  Going to a retirement community and spending time can be fun with grandparents that do not have children in Arizona. Here are some fun ideas of how to spend grandparent's day with your grandparent!
1. Go on an adventure! If your grandparent or senior is able to go for a walk, maybe walk with them outside at a park or if it's too warm, around the community. They will enjoy the walk even if they need a wheelchair. Talk about the things that you see and how they may bring back fond memories of days gone by.
2. Take a scenic drive! Arizona offers some of the most unique and beautiful landscape in the country!  Here are a few suggestions:
3. Watch a movie. This can be done in the comfort of their own home, or at a movie theater! Many communities have beautiful movie theaters and movie times listed.  It's a great way to have a "date night" with your loved one without even leaving the community. If you go to the movie theatre, then don't forget to ask for a senior discount.
4. Pull out old photo albums and reminisce about past gatherings and memories. Listen to their stories as you look through the pictures.  You may learn something new about your family history!
5.Play a game. Many seniors love to play card games and board games. Bring a couple new ones that they might enjoy that they haven't had the opportunity to play to make it more exciting.
6. Bring your pet. If your pet is friendly and they are up to it, many seniors love to have visits from animals including dogs. It can be very comforting.  Be sure to check with the community to make sure that they permit pet visits.
7. Do a project together.  Baking, knitting and puzzles are great ways to enjoy time together.  In the end, you have something to remember the fun you had together.
Additionally, if you are a grandparent and want to enjoy a day with one or more of your grandchildren then the celebration of this day is a great reason to share it with family.  For seniors caring for children in the Phoenix area, Benevilla offers a Grandparents Raising Grandchildren Program.  Enjoy your grandparent's day and make it special for the grandparents and seniors in your life!
If you like this article, then please check out our Free Senior Services web-page with many more cost-friendly suggestions.