Adultcare Assistance Homecare's Own Krystal Wilkinson is Honored for Service
Our own president and owner, Krystal Wilkinson, was recently honored by the Home Care Association of America. This group's national leadership team bestows the Allen Hager Legislative Advocacy Award once per year upon a deserving professional. For the 2018 award, they chose Adultcare Assistance Homecare's own Krystal Wilkinson in honor of the work that she does in promoting the legal interests of senior citizens in Arizona.  The Home Care Association of America represents over 3,000 home care agencies and only awards two national awards per year which include this Advocacy Award and the Lifetime Achievement Award.
As a result of Krystal's advocacy for senior safety, the most well-known hospitals in Arizona have changed how they discharge patients. These hospitals are now directing their discharge planners to protect seniors' through only recommending home care companies that adhere to strict safety guidelines.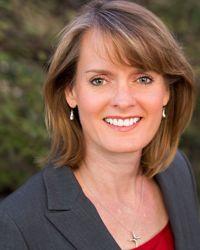 A few words about Krystal
Krystal's journey to where she is now, one of Arizona's most passionate supporters and sponsors of legislation supporting the elderly, was a long one. She developed a passion for home care after her husband, who had survived cancer, needed more care than she was able to give on her own. During the process of finding in-home care, she discovered something shocking. The state of Arizona did not regulate home care providers.
These companies were putting profits ahead of patients. Krystal found that a common practice was to use independent contractors, which they dubbed "direct care workers". These workers cost less for the companies but were more dangerous to have on site, due to lower levels of supervision and training. Shockingly, they hired these contractors without informing the client families of this. Things had to change, and Krystal felt that it was her calling to make it happen.
A new life of advocacy and care
Krystal focused her compassion and energy not just on her husband, but on all vulnerable citizens of Arizona. She advocates for laws, to increase standards of care for seniors. As a direct result of her efforts, hospitals in Arizona are now recommending supervised employees of home care companies, rather than independent contractors. They're also educating the public on how this means that the people who care for their loved ones are accountable to a higher standard of care. Krystal has been the president of the Arizona branch of the HCAOA for three years. She gives a voice to the most disadvantaged of local citizens.
What does this mean for my loved ones?
In the past, home assistance companies were little more than booking agencies. You'd call them up, they'd send someone over and take their cut. There was little to no supervision of the caregivers, who might not have the competency and proper skill set needed to give true, safe care. Monitoring the caregivers would cost money, and these companies weren't interested in quality, only profits.
After working tirelessly to ensure that more people have access to caregivers who are monitored, Krystal's efforts are seeing fruit. Caregivers now have to meet a standard of skill and proficiency. They can't get away with performing the minimum (or less). This means that you can have more confidence when hiring someone to take care of your loved ones.
What options are available to patients?
In her capacity as the owner and president of Adultcare Assistance, Krystal has created multiple tiers of service that are available to everyone. For instance, if you can care for most of your loved one's needs, but not all of them, we offer partial care. This is also useful for seniors who want as full a measure of independence as possible, but still, need some help getting through the day. Some of the services that we offer include:
Medical Care: We employ a variety of different professionals, including nurses, social workers, physical therapists, and more. They can come over to the patient's home, eliminating the need for them to go to the hospital for treatment. These professionals can take care of all sorts of issues, whether it's routine tests, various treatments, and other issues.
Non-Medical: Some elders don't have extreme or severe medical issues, but still suffer the effects of old age. Mobility and energy levels suffer. Our nurses and home health aides can assist with bathing, moving about the home, light cleaning, and other necessities.
24-Hour Live-In Care: We all want to be there for our parents, spouses and other family members, but sometimes we just can't provide the continuous care that they need. Whether it's the need to make a living, to have personal time, or that the medical issues loved ones face go beyond our expertise. The team at Adultcare Assistance also offers full-time, live-in services. This is important because it keeps the patient out of an assisted living home. Elders who desire and receive this level of care and independence can spend their later years with their dignity intact. It also saves you on the expense of moving into a facility.
The Adultcare Assistance Homecare difference
Why can we offer these useful services? It's because of the efforts of Krystal Wilkinson and her team. We monitor all of the caregivers to keep them accountable for your loved ones' health and well-being. We don't lock you into a long-term contract. You choose the services that you want and adjust them as you need. Life is full of surprises, good and bad. When something comes up, just call us and you can easily arrange for short-notice, short-term care.
The team at Adultcare Assistance is inspired by the example of Krystal Wilkinson. We all treat our patients as if they were our family. Our top priority is your loved one's safety. We also focus on their dignity and emotional well-being. Adultcare Assistance holds all of our staff to very high standards. It's only natural to want the best for parents and spouses. And with us, that's what you get.
It's easy to arrange for the care that you need. Simply give us a call or fill out the contact form on this site. We give you a free consultation to determine the best plan for you. Whether it's permanent, full-time care or just a little extra help, you get the same quality of service. Every day we strive to follow Krystal Wilkinson's example of passion, empathy, and an unyielding drive to care for the defenseless. Give us a call today and see for yourself the difference that Adultcare Assistance makes in the lives of many seniors in Phoenix and Tucson.