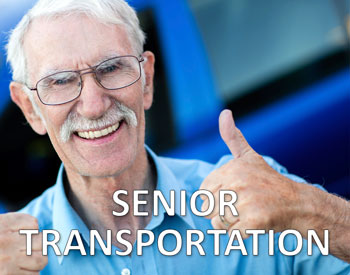 Senior Transportation in Phoenix on Your Schedule
The caregivers at Adultcare Assistance of Phoenix are committed to providing you with independence. The loss of driving privileges is one of the most difficult adjustments for anyone. Many alternatives to driving are not senior-friendly. Our caregivers are able to help you travel when and where you need to go in and around Phoenix, AZ.
Don't Miss Another Doctor's Appointment
Senior transportation to a medical appointment is one of our most frequent requests. Regular check-ups and scheduled appointments with your primary physician, specialists, dentist or therapists are necessary for continued and long-term health. At Adultcare Assistance Homecare of Phoenix, we know that it can sometimes be difficult to make those appointments. Our caregivers are able to help you get ready, drive you, accompany you and take notes (at your request).
Living At Home Is NOT The Same As Staying At Home
Reliable senior transportation increases happiness. Getting out of the house and having fun can reduce depression associated with elderly social isolation. Independence increases when we are able to enjoy simple tasks of our youth like going to the beauty salon, grocery store, and visiting friends and relatives. Other examples include:
Escorts to Appointments
Accompany to Lunches
Drive out to Dinners
Attend Religious Services
Enjoy Movies and Shows
Drop-off Dry Cleaning
Pick-up Prescriptions
Attend Club Meetings
Go to Sporting Events
Grocery Shopping
Running Errands
Attend Plays/Concerts
Assist with Airport Tasks
Private Senior Transportation vs Public Transportation in Phoenix, AZ
Adultcare Assistance Homecare of Phoenix combines both senior transportation and personal care assistance into one home care service. The preparation for going out can increase elderly risk for falls and injury.  The Arizona desert environment can make senior falls more dangerous with stabbing cactus punctures and scorching pavement burns. Our private senior transportation service is better than either a taxi or public van because:
Unlike taxi drivers, caregivers are more prepared to assist with fall prevention and ambulation.
Unlike public vans, caregivers provide one-on-one care without the inconvenience of multiple stops that can be tiring.
Caregivers assist with personal care needs related to senior transportation such as dressing, grooming or putting away groceries.