Home Care in Oro Valley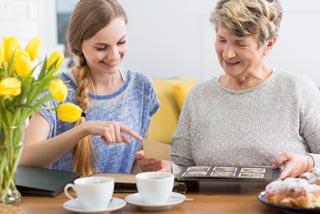 In-home care is quickly becoming the most preferred method of senior care. And with a projected 1 in 4 people being over age 60 in Arizona by 2020, many groups have stepped in to care for seniors primarily to make a profit. More and more companies pop up every year, so how do you know which one to choose? With over 20 years in the industry, give Adultcare Assistance Homecare a try. You're sure to be impressed by our quality home care in Oro Valley, and your loved one will be too!
Be careful of private contractors
Arizona is unusual with regards to in-home care because the state doesn't regulate home care the same way as other types of care. You also have the option of choosing a company that has employees, or using a private contractor and becoming the employer yourself. We believe that the latter option comes with too many headaches to be a good choice and that having an agency be the employer has many benefits, including:
You don't have to worry about employment liabilities. These liabilities include workman's comp, unemployment benefits, and more.
Most people only need one caregiver and hire this one person. But if you're the employer and your employee quits or becomes get sick, you have to find a replacement yourself.
Many low-rate contractors don't include tax amounts in their quote. This means you can end employment taxes of 15% or more added on to your rate!
Choose us for in-home care
Home health care is an important decision. When you decide that in-home care is right for your family, you want to make sure to choose a reliable company that will treat you and your loved one right. With an extensive screening process, we choose only the best caregivers in the area for our business. We also customize each care plan to the client's specific needs, and include detailed instructions in case someone besides the regular caregiver needs to fill in. We don't require long-term contracts and work around your schedule, and do whatever it takes to see everyone happy. So give us a call or contact us to give our home care services a try today!
---