Home Health in Oro Valley AZ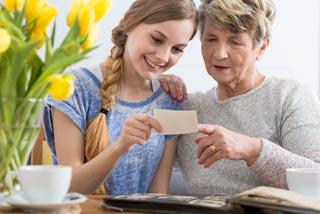 When family members grow old, it's often the children who are left with one of the most difficult decisions; do they sacrifice their time and possibly career to care for their ailing parent, or do they make them abandon their cherished home so someone can give them the care they need? Often, there isn't one good answer; somebody has to sacrifice something that's important to them. But those aren't the only options. Another choice is to get home health in Oro Valley from Adultcare Assistance Homecare. With this plan, our caregivers come to you, meaning that your loved one can get the care they deserve while still living at home.
Our caregivers truly care! When we look to hire someone as a caregiver, we do our due diligence and only select the best. Only 1 in 50 applicants are offered a position; the ones that show the skill, behavior, and compassion that we see as necessary.
What does your home health plan include?
It's important that every person gets the care that they deserve. That's why we create a personalized plan of care that covers things such as:
Eating Habits
Favorite Foods
Blood Sugar Monitoring
Sleeping Habits
Bathroom Usage
Lethargy
Activity Levels
Social interactions
And much more!
---
Quality of life is our focus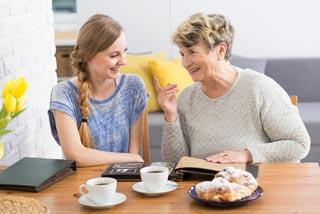 While some caregiving companies focus on physical health above all else, we know that mental state plays a large role in health as well. And a crucial part of mental health is making sure that a person is happy with their life. Our caregivers truly get to know the people they care for on a personal level and do their best to see them healthy and content with their lives. Our home care services won't be beat! If you want to try our different approach to home health in Oro Valley, call or contact us today.