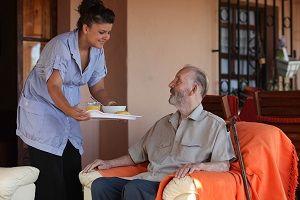 Find the Right Caregiver for Your Needs
We don't want the process of finding the right home health care services to be difficult for Tucson residents.
We realize that it's an important decision, which is why Adultcare Assistance Homecare is happy to provide detailed information about our qualifications, licenses, and history caring for seniors in Arizona.
---
Is home care right for you or your loved one?
In some cases, an assisted living community is a great option. However, many aging adults prefer to stay home as long as possible. We make this possible for longer by offering caregiver services that are customized to your needs.
For example, some of our clients simply need a caregiver to stop by for visits twice a week. In other cases, a caregiver will offer 24-hour in home care.
Adultcare Assistance Homecare has been voted Best of Arizona in Home Health for eight years in a row
What we offer is reliable home care by licensed caregivers and CNAs. Your caregiver will be selected based on the level of care or medical assistance needed.
Some areas of care require a nurse or other medical specialist, in which case, we more than happy to arrange appointments as needed.
---
What do your Tucson caregivers offer?
All of our Adultcare Assistance Homecare professionals adhere to strict guidelines, and while some have licensing to perform certain procedures, the caregiver who works with you is knowledgeable and maintains focus on quality of life.
Specialists and caregivers work closely to ensure any changes are implemented and documented.
Specialized care can be requested for clients with dementia or those who need physical or occupational therapy. Your caregiver will also have a comprehensive knowledge of your lifestyle, habits, and dietary needs.
The care plan we personalize for each of our clients include: 
Eating Habits
Preferred Foods
Blood Sugar Levels
Caloric Intake
Sleeping Habits
Regular Walks
Bathroom Usage
Oxygen Levels
---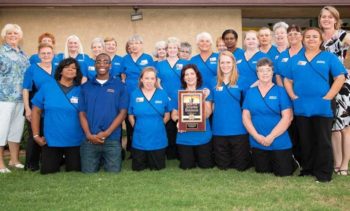 All of Our Caregivers Emphasize Quality of Life
At Adultcare Assistance Homecare, we understand that the decision to work with an in home caregiver is a difficult one. But, whatever reason led you to your decision, we're glad you chose us to deliver quality care for you or your loved one.
Please see our Better Business Bureau rating and awards page for more evidence of our commitment to treating those in our care like family.
With 20 years caring for aging adults in Tucson, we are more motivated than ever to offer services that positively impact the quality of life for our friends in Tucson.
WHY CHOOSE ADULTCARE ASSISTANCE HOMECARE?
VOTED "BEST OF ARIZONA" FOR 11 YEARS
Adultcare Assistance Homecare is trusted by Arizona. Prestigious recognition have included Business of the Year, Arizona Mature Workers Certification, Active Adult 50+ Program Award, A+ Better Business Bureau, and voted "Best of AZ" for 11 Years by Ranking Arizona.
PERSONALIZED CARE PLAN
Schedules and services are flexibly designed based on your home care needs. Clients can request caregivers by the day or as needed. Popular requests include 24 hour care, nights/weekends only and transportation to medical offices. Adultcare Assistance Homecare is happy to personalize your care to meet your needs.
CARE SUPERVISOR ON CALL 24/7
The senior care directors at Adultcare Assistance Homecare reduce family pressure by efficiently managing home care needs. The senior care management team is available 24 hours a day, 7 days a week to ensure clients are not left unattended, assist in sudden changes in care needs and provide family status updates.
LOCALLY OWNED, ARIZONA FOCUSED (NOT A FRANCHISE)
National franchises have a different agenda than our locally owned, Arizona focused company. Adultcare Assistance Homecare partners with several Arizona senior organizations because we trust them and they trust us. Arizona does NOT regulate home care and many have difficultly understanding the impact on their family. Our owner, Krystal Wilkinson, is passionate about local home care and was recently selected as the President of the Arizona Chapter of the Home Care Association of America.
NO LONG-TERM CONTRACTS
You can easily try our caregivers for a few hours and know the difference we make with no long-term commitments. Adultcare Assistance Homecare makes it easy to cancel home care services if you are not 100% satisfied.