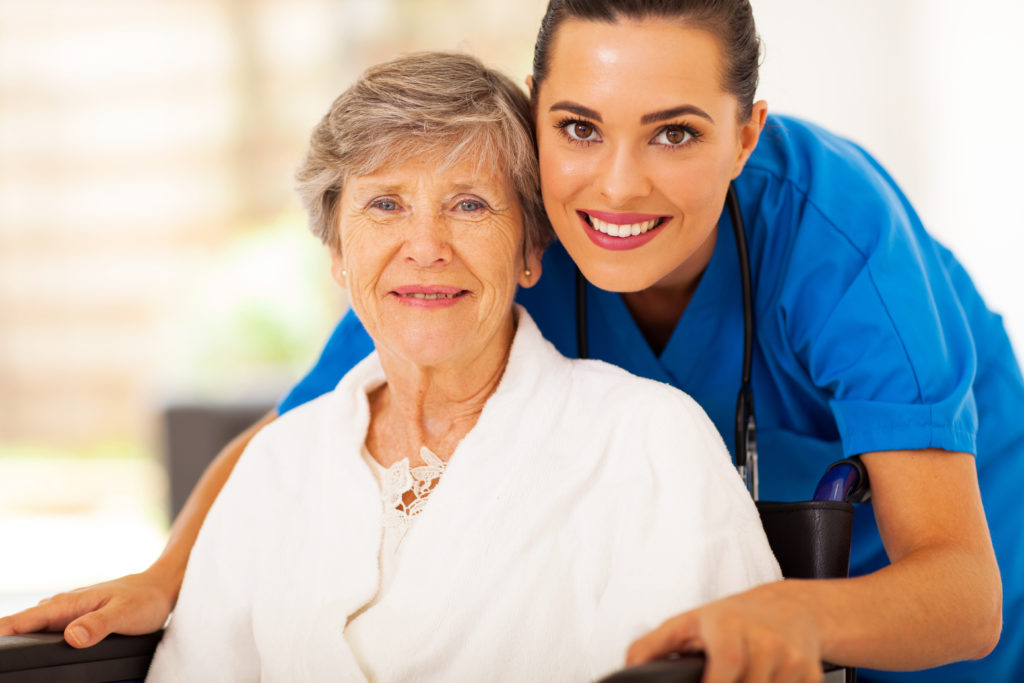 About the Position
Adultcare Assistance is now hiring for multiple caregivers in Arizona to work with our senior clients in their homes.
As a caregiver, you will be responsible for providing our clients with a range of services, including meal prep, dusting, personal care, and more (Caregivers are NOT responsible for heavy lifting household chores or spring cleaning activities). We have full and part time positions available, as well as overnight and weekend shifts. We offer scheduling flexibility as well as benefits, which makes in-home caregiving excellent jobs for seniors! Because our clients are seniors too, hiring a senior caregiver can make our clients feel like they're spending time with a friend.
Our caregiving roles serve three unique purposes: to keep our clients safe while in their homes, to make daily living easier, and to help each client retain as much independence as possible. Many families choose caregiving as an alternative to nursing homes or assisted living facilities while they recover from surgeries or can no longer take complete care of themselves. This allows them to remain in the comfort of their own home and enjoy a higher quality of life. It also gives their families peace of mind knowing their loved one is in good hands.
These are wonderful jobs for seniors, students, or anyone who wants to choose a caring profession that truly makes a difference. Read on to learn more about the position:
Benefits
All Adultcare Assistance employees are eligible for benefits and job perks:
COMPETITIVE PAY

One of the highest starting wages for CAN caregiver jobs
Signing bonus
Unlike some Certified Nursing Assistant jobs in AZ, we DO pay the employers portion of employment taxes.

MERIT BASED RAISES

90-day review
Bi-annual reviews

REFERRAL PROGRAM

$750 bonus for 3 caregiver or CNA jobs referrals
$250 bonus for each caregiver or CNA jobs referral

PAID TIME OFF (PTO)
DEVELOPMENT and CAREER GROWTH

Paid Welcome Aboard Training
Paid Training
Several employees have been promoted from their caregiver jobs to other positions within the organization.
Company gatherings and team building events.
Nursing Assistant's roundtable discussions for improving our care to seniors.

NO PAPERWORK or SIGNATURES

Smartphone time tracking app

MANAGER ON-CALL 24/7

Get help with emergencies or questions
Responsibilities
Responsibilities may vary from day to day and can include any of the following:
MAINTAIN INDEPENDENCE:

Drive seniors to appointments, meetings, and church services.
Help seniors go shopping at their local market
Go to lunch or grab an ice cream with your client

RESTORE DIGNITY

Keep your client beautiful assisting with bathing and grooming
Incontinence care management to avoid embarrassment
Light housekeeping to reduce stress at home

KEEP HEALTHY

Maintain vitality through meal preparation
Avoid hospital readmissions with medication reminders
Keep seniors out of danger with memory care safety

SUPPORT OTHERS

Assist with physical therapy exercises
Be the eyes and ears for hospice care
Report changes in condition
Requirements
Successful candidates will be able to meet the following requirements:
HEART FOR SENIORS:

Have a genuine desire to work with seniors

ABILITY TO WORK:

4-hour to 12-hour shifts in your area
Optional overtime often available

SENIOR SAFETY:

Pass a criminal background check
Pass drug screening test
Negative TB test

TRANSPORTATION:

Reliable Car
Proof of auto insurance
Valid Driver's License
About Adultcare Assistance
We are Adultcare Assistance, voted #1 in-home caregiving service in Arizona by Ranking Arizona Magazine. Since we opened our doors and hearts in 1996, we have earned numerous awards and other accolades throughout the communities we serve. Our strong reputation and ongoing success, combined with a growing aging population, have led to a rapid growth in business. This allows us to share our success with those who also have a passion for serving others and provide greater job security in an industry that is in high demand.
We pride ourselves on offering in-home care services that are tailored to our individual clients. This includes 24/7 care, morning, evening, overnight, and weekend shifts, and both medical and non-medical services to ensure we address every need.
Our approach to in-home care is unique in that we deliver personalized attention to every client – and every employee. We believe that all of our employees deserve ongoing training and professional development, which is why we heavily invest in every career so that we can continue being the best caregiving service and earning the trust of our clients and their families.
Current open positions make excellent jobs for seniors, students, college graduates, and anyone who loves people and wants to make an impact. Apply today and join a winning team that is well-respected by the Arizona community!
Jobs for Seniors Board