Home Care in Youngtown AZ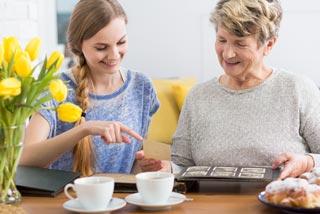 When searching for Youngtown Home Care how do you determine the best home care agency for your family? Adultcare Assistance Homecare is a trusted source for caregivers in Youngtown, AZ. Our primary service is helping Arizona seniors live more independently through assisting with activities of daily living. We have helped many families needing home care in Youngtown, AZ. In addition, as a result of our 20+ years of experience, we have become experts at providing complimentary guidance for Youngtown elder care resources.
---
YOUNGTOWN CAREGIVER JOBS
If you are caring and strive to make a difference in the lives of seniors, then please consider a Youngtown caregiver career with Adultcare Assistance Homecare. Over half of our caregivers have been employees with Adultcare Assistance Homecare for more than 5 years which is amazing in such a high turnover industry. All Youngtown caregivers must pass both extensive background screening and illegal drug testing. We are committed to the development of our caregivers with intensive initial training and monthly classroom education. Our caregivers are proud for the difference they make each day in the lives of others. Our caregivers contributions do not go unnoticed. Seldom, does a week go by when we do not get a thank you card from a family praising their caregivers. It is also rewarding being part of a team that continues to earn multiple awards for providing the best home health care in Arizona.
ADULTCARE ASSISTANCE HOMECARE
Keeping our Youngtown home care rates competitive, our Youngtown caregivers are supervised out of Sun City, AZ. We provide responsive home care in Youngtown with our office only 2 miles away.
---
WHY CHOOSE ADULTCARE ASSISTANCE HOMECARE?
VOTED "BEST OF ARIZONA" FOR 11 YEARS
Adultcare Assistance Homecare is trusted by Arizona. Prestigious recognition have included Business of the Year, Arizona Mature Workers Certification, Active Adult 50+ Program Award, A+ Better Business Bureau, and voted "Best of AZ" for 11 Years by Ranking Arizona.
PERSONALIZED CARE PLAN
Schedules and services are flexibly designed based on your home care needs. Clients can request caregivers by the day or as needed. Popular requests include 24 hour care, nights/weekends only and transportation to medical offices. Adultcare Assistance Homecare is happy to personalize your care to meet your needs.
CARE SUPERVISOR ON CALL 24/7
The senior care directors at Adultcare Assistance Homecare reduce family pressure by efficiently managing home care needs. The senior care management team is available 24 hours a day, 7 days a week to ensure clients are not left unattended, assist in sudden changes in care needs and provide family status updates.
LOCALLY OWNED, ARIZONA FOCUSED (NOT A FRANCHISE)
National franchises have a different agenda than our locally owned, Arizona focused company. Adultcare Assistance Homecare partners with several Arizona senior organizations because we trust them and they trust us. Arizona does NOT regulate home care and many have difficultly understanding the impact on their family. Our owner, Krystal Wilkinson, is passionate about local home care and was recently selected as the President of the Arizona Chapter of the Home Care Association of America.
NO LONG-TERM CONTRACTS
You can easily try our caregivers for a few hours and know the difference we make with no long-term commitments. Adultcare Assistance Homecare makes it easy to cancel home care services if you are not 100% satisfied.