Home Care in Youngtown AZ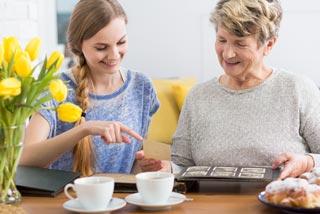 When searching for Youngtown Home Care how do you determine the best home care agency for your family? Adultcare Assistance Homecare is a trusted source for caregivers in Youngtown, AZ. Our primary service is helping Arizona seniors live more independently through assisting with activities of daily living. We have helped many families needing home care in Youngtown, AZ. In addition, as a result of our 20+ years of experience, we have become experts at providing complimentary guidance for Youngtown elder care resources.
---
YOUNGTOWN CAREGIVER JOBS
If you are caring and strive to make a difference in the lives of seniors, then please consider a Youngtown caregiver career with Adultcare Assistance Homecare. Over half of our caregivers have been employees with Adultcare Assistance Homecare for more than 5 years which is amazing in such a high turnover industry. All Youngtown caregivers must pass both extensive background screening and illegal drug testing. We are committed to the development of our caregivers with intensive initial training and monthly classroom education. Our caregivers are proud for the difference they make each day in the lives of others. Our caregivers contributions do not go unnoticed. Seldom, does a week go by when we do not get a thank you card from a family praising their caregivers. It is also rewarding being part of a team that continues to earn multiple awards for providing the best home health care in Arizona.
ADULTCARE ASSISTANCE HOMECARE
Keeping our Youngtown home care rates competitive, our Youngtown caregivers are supervised out of Sun City, AZ. We provide responsive home care in Youngtown with our office only 2 miles away.
---