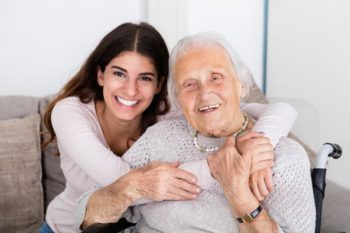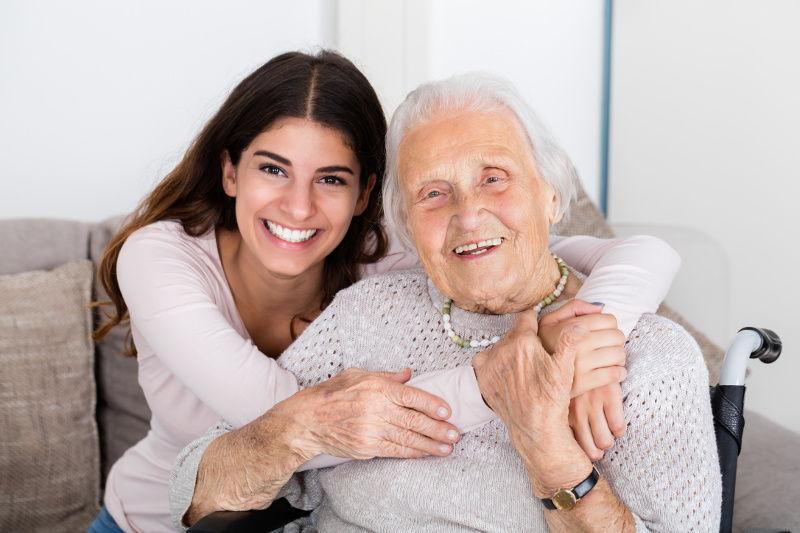 Give your loved ones the gift of dignified care, right in their own home
As our family members progress into their golden years, it's only natural to want to provide for their physical care. The task of setting up care options can seem very daunting. One way to relieve some of the stress of selecting help for your parents and grandparents is to set them up with a home care service. There's no need for them to leave their current arrangement. Your loved one gets medical attention and more, all while staying in an environment that's already familiar and comfortable.
The biggest advantage of home care is that it allows elders to maintain as much of their independence and dignity as possible. Our service sends over caring professionals who diligently check to ensure that your family member is safe and healthy. This saves you the time from having to take a patient in for frequent checkups and it also allows them to maintain their regular routine for a feeling of normalcy. Our home health care solutions ensure that patients receive what they need as soon as they need it.
We maintain a highly qualified, professional staff
Our program utilizes certified nursing assistants, or CNAs, to provide the best possible round-the-clock care for patients. They're specially trained in geriatric care and qualified to look after seniors. Even with the best care, there are simply some issues that everyone needs help with outside of their home.
The CNAs on our team coordinate with medical professionals in every field to find the most suitable services for our patients. Whether it's getting to an annual checkup, physical therapy, mental counseling and dementia experts, whatever you need is always available as soon as possible. We also work with them to assure that you stay in the loop and informed about your family member's status.
Our service selects only the very best for your home care
Other home care providers might simply require that their staff have a nursing certificate; we go a step beyond. CNAs are in high demand, but we use a highly competitive process to select the most qualified applicants. In fact, only the top 2% of CNAs qualify to work as part of our team. You can be sure that the staff we send to take care of your loved ones are the same types of people that we would allow in our own homes.
---
We make things easy for your loved ones
You don't need a confusing contract on top of everything else. Here's how we make setting up home care easier:
We're here, 24/7 We maintain a constant dispatch service to get someone out tto you whenever you need. It doesn't matter if it's a simple appointment or emergency care. You can always get hold of us and have someone sent to your loved one's home.
Simple agreements We spell out the terms of our service in a language that you can understand. Ther's no need to commit to ongoing service, and you can review cyour loved one's care plan and make adjustments with us as needed.
Custom care plans No two people are completely alike. We respect the needs and wishes of each family, and we listen to your concerns whenever they come up. Our CNA's are available for continuous care, single visits or other plans.
---
Choose us for top quality Senior Care in Sun City
Our CNAs make you and your family a priority