Home Health in Tucson AZ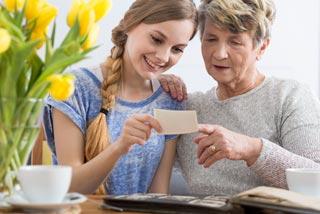 It's a difficult decision when choosing between letting your loved one stay at home or to move into a supervised facility. At-home care options can include both non-medical visits focusing on light housekeeping, companionship, and transportation. Adultcare Assistance Homecare offers non-medical home care services.  Clients save money when using a nurse for wound care and other medical home health services while hiring our Adultcare Assistance Caregivers for medication reminders, light housekeeping, and personal hygiene. Using only the best caregivers, we do more than keep people alive; we keep them living!
WHAT MAKES HOME HEALTH DIFFERENT?
The primary difference between home care and home health care are the types of caregivers and specialists required. Since non-medical in-home care does not include medical procedures, caregivers don't require as much training. This means that a CNA should be able to handle all aspects of the job. Home health, however, includes much more. This can include visits from specialists such as nutritionists, dementia and memory care specialists, and mental health professionals. Because of this, our caregivers work in conjunction with medical professionals to provide the best quality of care and leave complex medical work to certified professionals.
We start with comprehensive plans of care
Before we can confidently help your loved one, we need to know how they behave and what they need. This includes everything from food allergies to food preferences and insomnia to preferred sleep times.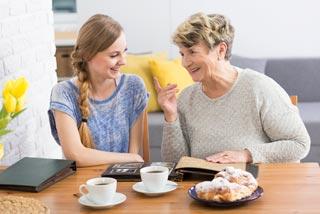 Medical needs are mostly extrapolated from hospitals or other professional care centers. We go directly to the source so that you don't have to worry about omitting anything essential.
Physiological needs include eating and sleeping habits. Our care plans keep track of sleep times, food consumption, blood pressure, and anything else the body requires to be stable.
Social needs are important as well. We'll gladly drive your loved one to community events if they wish, but are more than happy to play a one-on-one game of gin rummy too!
We take pride in hiring the best caregivers in Tucson
You don't want caregivers taking care of the most important people in your life that are only in it for a quick paycheck. We don't either. That's why we have a comprehensive screening process for all of our staff that goes well beyond Arizona state standards. By doing this, we've been the recipient of many state awards and have an A+ rating with the Better Business Bureau because we focus on the quality of life. Try us out and see the difference by calling us today and setting up an in-home consultation and trial for home health in Tucson by one of our compassionate caregivers.