home health care Surprise AZ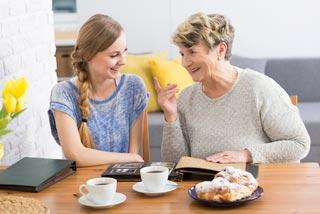 You don't want a bad surprise when you're looking for medical in-home care for you or your loved one, but unfortunately, it's all too common in the business. Unexpected bills and fees, missed appointments, and trouble finding someone to help are hallmarks of the home care industry. So you'll be in for a pleasant surprise when you try out Adultcare Assistance Homecare. We do both non-medical home care and work with professional services for home health in Surprise AZ, always with a focus on quality of life. This approach makes your loved ones happy while also putting your mind at ease!
How are you different?
The unusual laws of Arizona mean that health care providers have many opportunities to take advantage of people in need. Some companies use shady techniques such as changing caregivers without notice or using workers with questionable credentials. We're different. With only 1 in 50 caregivers making the cut, each of our caregivers must pass a background test and go through extensive, ongoing training to make sure that they're up to date on best practices. Our high standards mean less worry for you!
Our home health plans of care cover all aspects of care
Each person that we care for is special and unique. And because they are, the way they're cared for should be too. That's why we create personalized care plans to cover each person's specific needs which may include items such as: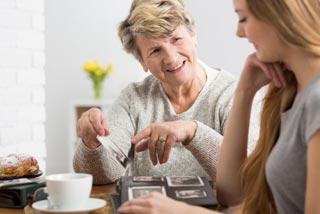 Eating habits are important when keeping track of weight and blood sugar levels. And it's important to know what each person likes and dislikes too, so they aren't given meals they hate!
Sleeping habits can significantly impact approaches to care. Nightly waking and bathroom usage, as well as overall oxygen levels, are some of the things we keep track of.
Medical issues and treatment such as pills, sleep apnea machines, and physical therapy exercises can vary greatly between individuals even if they live under the same roof.
We partner with quality home health professionals
Although our caregivers go through a significant amount of training, we know that they can't do it all. Some issues, such as Alzheimer's disease treatment, take years of study and should always be overseen by a professional. Our caregivers work alongside these specialists in order to provide the best possible care so that each person not just survives, but is happy to be alive! Give us a call or contact us today to set up a visit from one of our team members.