Sun City Home Health Care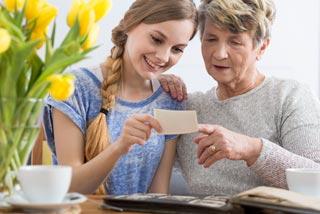 If you think that the only way to get medical care is to send someone to a medical facility, know that there are other options. At-home care allows for independence and help with ADLs, but that doesn't have to be all. Adultcare Assistance Homecare does basic home care along with home health care in Sun City so that your loved one can get the care they need with the comfort, convenience, and independence of living at home.
---
What is home health care?
Home care is strictly non-medical in-home care for tasks such as meal preparation, bathing and basic hygiene, and light housekeeping. Home health care is medical care, much of which is often covered by health insurance and Medicare. This type of medical care is where specialists such as physical and occupational therapists or certified dementia practitioners come by for regular visits and chart progressions and changes in behavior, health, and habits.
---
We're ready for any level of home care
Some people need more care than others. We know this, and so create a personalized plan of care for every one of our clients. This plan covers several areas in detail, such as:
Eating habits
Favorite foods
Caloric intake
Blood sugar monitoring
Sleeping habits
Nightly interrupts
Oxygen levels
Bathroom usage
Med list tracking
Activity levels
Social events
And much much more!
We work with many distinguished organizations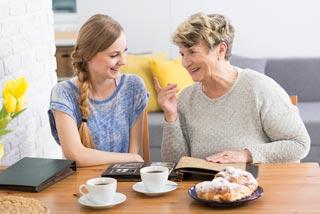 While we pride ourselves on having the best caregivers in the industry, we know that they can't do it all. Some medical procedures require a registered nurse or another specialist to be present. These specialists work alongside our caregivers and combine their skills to provide the best possible care. This might include groups such as hospice if everyone decides that it's appropriate or having another professional stop by periodically. Our goal is to see that everyone is cared for the right way, and we know we can't always do that alone!
Call or contact us today for home health care
You won't find better caregivers anywhere in Sun City!