Home Health Care in Sun City West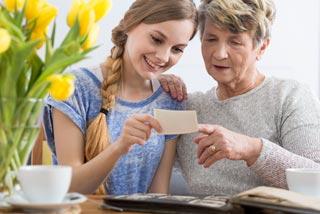 Choosing between the many different types of senior care available isn't an easy task. And it shouldn't be taken lightly.
Some people are best-suited for assisted living communities, while others need constant 24-hour care. And most want to stay in their own home as long as possible and would rather have a caregiver stop by for visits.
If this last option sounds like the right choice for you and your family, call us at Adultcare Assistance Homecare. We'll not only make sure that your loved one gets the care they deserve, but we'll do it with a smile on our face!
---
We start with a customized care plan
Your family isn't like your neighbor's. And we don't treat them as such. Every one of our clients receives a personalized plan of care tailored to their specific needs. The care plan includes many facets of care, such as:
Eating Habits
Favorite foods
Blood sugar levels
Caloric intake
Sleeping Habits
Nightly waking
Bathroom usage
Oxygen Levels
---
Are your caregivers qualified for home care?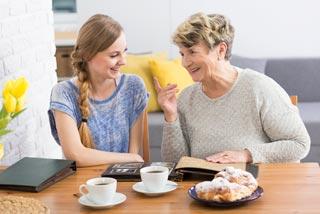 While our caregivers are qualified for many areas of health care due to our stringent guidelines, some procedures require the assistance of a nurse or other specialist. We'll set up an appointment for these specialists when it's convenient or at an optimal time based on our plan of care.
Specialists work alongside our knowledgeable caregivers, and any changes are noted, implemented, and recorded right away. We have relationships with many reliable specialists in fields such as occupation therapy, dementia, and physical therapy, with a focus on quality of life.
---
Quality care is our top priority
At Adultcare Assistance Homecare, we emphasize quality of care. We know that deciding to have a caregiver stop by is a difficult discussion.
Our goal is to alleviate any fears by proving right away that our caregivers are the best in Sun City West. That's why we run extensive background checks, double-check credentials, and make sure that caregivers truly love their job instead of put up with it.
With an A+ rating from the Better Business Bureau and the winner of several distinguished awards, we treat those in our care like our own family. So give us a call or contact us today, and see the difference an award-winning home care company can make for you!