Should you consider home healthcare in Phoenix?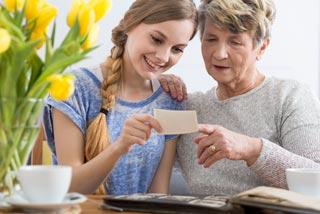 In-home care is a rapidly growing industry throughout the United States. While assisted living facilities and nursing homes are a fantastic option for many people, they certainly aren't for everybody. Some people function better in their own home where they are comfortable and will be less likely to decline quickly if allowed to stay there. But that doesn't mean it's safe to leave them home alone. That's where Adultcare Assistance Homecare comes in. We provide home health services in Phoenix by working with medical professionals to help your loved one feel safe, secure, and happy with their life.
---
Are home-care and health care the same?
While they have similar names, home care and home health have important differences. Home care is non-medical in-home care and includes things such as bathing, meal preparation, light housekeeping, and basic hygiene. Home health care, on the other hand, includes medical care from trained professionals that assist the caregivers by providing medical procedures that only they are licensed to perform. Some specialists we work with include experts in dementia, physical therapy, and nutrition, and our caregivers assist them by informing them of patient changes in health, habits, and behaviors which these experts use to provide the best possible treatment. 
---
We start with a detailed care plan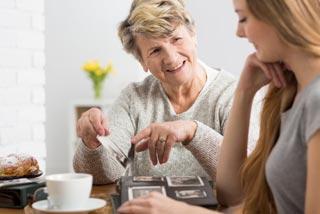 Each person has different needs and different ways of being independent. Some of the areas we focus on include:
Eating habits: Some people are picky and need to eat more, while others are eating a little too much to be healthy. Our caregivers keep track of this by noting favorite foods, calories, blood sugar, and more.
Sleeping habits: It's not uncommon for someone to get up once or twice a night to use the bathroom. But when it happens every hour, it may be cause for concern. We take note of these things and relay them to the professionals.
ADLs: An important part of care that is sometimes overlooked is the activities of daily living. These basic aspects of life are often the hinging factor between someone having a high or low quality of life.
---
Call us today!
With top-quality caregivers, attention to detail, and focus on quality of life, you won't find a better home care company around!
WHY CHOOSE ADULTCARE ASSISTANCE HOMECARE?
VOTED "BEST OF ARIZONA" FOR 11 YEARS
Adultcare Assistance Homecare is trusted by Arizona. Prestigious recognition have included Business of the Year, Arizona Mature Workers Certification, Active Adult 50+ Program Award, A+ Better Business Bureau, and voted "Best of AZ" for 11 Years by Ranking Arizona.
PERSONALIZED CARE PLAN
Schedules and services are flexibly designed based on your home care needs. Clients can request caregivers by the day or as needed. Popular requests include 24 hour care, nights/weekends only and transportation to medical offices. Adultcare Assistance Homecare is happy to personalize your care to meet your needs.
CARE SUPERVISOR ON CALL 24/7
The senior care directors at Adultcare Assistance Homecare reduce family pressure by efficiently managing home care needs. The senior care management team is available 24 hours a day, 7 days a week to ensure clients are not left unattended, assist in sudden changes in care needs and provide family status updates.
LOCALLY OWNED, ARIZONA FOCUSED (NOT A FRANCHISE)
National franchises have a different agenda than our locally owned, Arizona focused company. Adultcare Assistance Homecare partners with several Arizona senior organizations because we trust them and they trust us. Arizona does NOT regulate home care and many have difficultly understanding the impact on their family. Our owner, Krystal Wilkinson, is passionate about local home care and was recently selected as the President of the Arizona Chapter of the Home Care Association of America.
NO LONG-TERM CONTRACTS
You can easily try our caregivers for a few hours and know the difference we make with no long-term commitments. Adultcare Assistance Homecare makes it easy to cancel home care services if you are not 100% satisfied.