home health care in Peoria AZ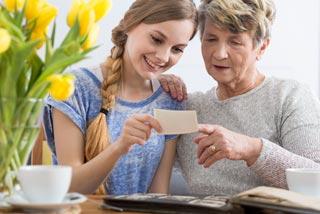 Most people like familiarity. This is especially true if someone has lived in the same house for their entire life. Their home is a safe haven, somewhere to go to for safety, security, and a place where things make sense. It's also the reason why much of the elderly would prefer not to be "put in a home". This new place is unfamiliar, and they have little control over their surroundings. But if the person can no longer function safely on their own, what can you do? Fortunately, you have more choices, even if medical procedures are required. If you're looking for medical home health in Peoria AZ, give us a try over at Adultcare Assistance Homecare. Our caregivers come to our clients so they can get the care they need in the setting they're most comfortable with. That's what home care should be.
What if my mother only needs to be checked on occasionally?
At Adultcare Assistance Homecare, we understand that every person has their own set of needs. And no two are exactly the same! That's why we begin the relationship by doing a thorough plan of care. This includes taking note of things such as eating and sleeping habits (if applicable) and for people that need an occasional check-in, what specifically they need help with. Whether it's administering meds, getting groceries, or even companionship, our team of helpful caregivers is here for you!
---
Our caregivers work with specialists for an ideal treatment plan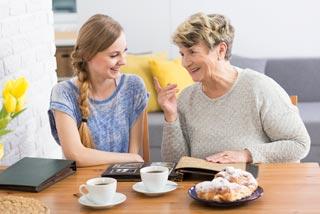 Some tasks and diagnosis should only be done by medical professionals, and our caregivers understand this. That's why we share our plans with these professionals and work together for not only good health for your loved one, but a high standard of living as well. We can also help you decide if a visit from a professional such as a physical therapist, sleep specialist, or memory care expert may be right for you. Health, comfort, and quality of life are what we strive to provide for all of our clients. For a free home care assessment, give us a call or contact us today.