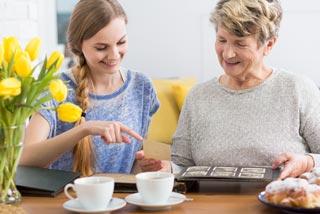 You won't be disappointed by our home health in Glendale, AZ
One of the most challenging decisions regarding an aging loved one who needs help with their day to day care is figuring out where to go to get them the assistance they need. A traditional nursing home is one option. These facilities are well suited for people who are mostly independent but need occasional checkups, or someone to administer medications. Many traditional nursing homes even have a memory care wing with specialists and caregivers who are specifically trained to help people struggling with these issues. However, there are also people who have lived in the same home for decades who would rather not part with the routine and comforts of their own residence. For these kinds of people, we suggest trying home health in Glendale AZ from Adultcare Assistance Homecare and letting the caregivers and specialists come to you.
Does home care have enough equipment and resources?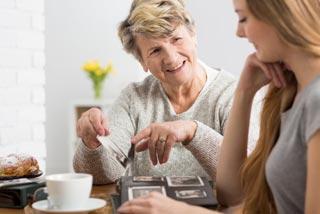 While it might seem like going with home care would put someone at a disadvantage, this isn't necessarily true. Hospitals and medical assisted living may be required for more advanced, high-end equipment, but many kinds of that equipment can be brought into the client's home. If you're concerned that your loved one may have a condition that is incompatible with home health care, let one of our knowledgeable professionals come by for an in-home estimate or try our free online home care assessment to see if home health is right for you.
What services do your home health caregivers provide?
At Adultcare Assistance Homecare, we pride ourselves on having the best caregivers around. We do this by having strict standards and going above and beyond what the State of Arizona expects for in-home care. With only 1 in 50 caregivers getting an offer of hire, we make sure that they have the qualities, knowledge, and skills to be successful and to provide the highest quality care.
These caregivers work closely with medical professionals to create a customized plan of care that covers everything from favorite foods to a detailed list of medication. This helps people feel better and be comfortable in their own home, and also allows for our caregivers to quickly catch if something goes amiss and contact their nurse or doctor.  Ultimately, this helps bring them a better quality of life, something we always strive for. Call us today with any questions or to set up an appointment for an in-home consultation for home health in Glendale AZ.