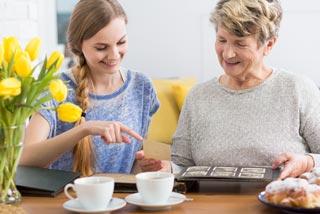 With assisted living, retirement homes, in-home care, and more, choosing a particular type of care is hard enough. But once you've made the decision to let your loved one live more independently through at home care, how do you know which company to choose?
Navigating through the complicated state laws is a cumbersome task and hard to decide what's best for you. If you'd like help figuring out what's best for the person in your life that needs caregiving, give us a call at Adultcare Assistance Homecare. Not only do we provide quality in-home care in Tucson, but we can use our 20 years of experience to provide guidance to elder care resources at no cost to you.
IN-HOME HEALTH CARE ALLOWS FOR GREATER INDEPENDENCE
One of the greatest benefits to choosing in-home care is that seniors in Tucson, AZ can live in the comfort of their own home. If they only need minor assistance, we'll help only with those tasks. Whether it's cooking or light housekeeping, help with bathing or showering, or just playing cards, our qualified caregivers go above and beyond to give the best possible care. We know that growing old can be a difficult time. And our patient employees work with our clients so they can still feel as independent as possible while not putting themselves at unnecessary risk.
WHY CHOOSE US FOR YOUR HOME CARE NEEDS?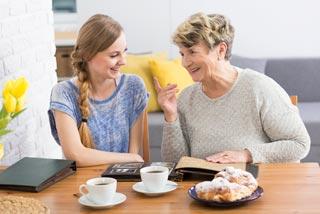 With so many home care agencies, what sets us apart from the rest? Our unmatched dedication to quality in-home care can't be matched by anyone around. Some of our benefits include:
We're locally owned and operated. Since we're not a franchise, we focus all of our efforts in the community we live and work in.
There's no term contract. Only need a couple of visits while you're out of town? With no long-term contracts, we can help.
We always have a supervisor available. With 24/7 on-call care supervisors, we're there whenever you need our help and input.
We personalize our care plans. No two people are the same. That's why we customize care plans to your specific needs.