Home Care in Surprise AZ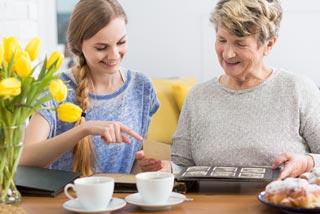 When your parents need extra care, choosing the best option can be extremely difficult. What's more important; giving them the best care possible or letting them keep their independence and live in their own house? Fortunately, you can have both. By choosing Adultcare Assistance Homecare for home care in Surprise AZ, your mom or dad can get the best caregivers in the area with all the benefits of living at home.
We don't use a one-size-fits-all approach
Every person is a unique individual. And they should be treated as such. That's why we develop a customized care plan for each of the people that we regularly visit for home health care. These detailed plans cover everything a caregiver needs to know to properly take care of your loved one and is a critical tool for us. They are also invaluable in case the normal caregiver is unavailable and a substitute needs to stop by to let the caregiver know all the important details to make sure our clients get the best care possible.
---
We've proven we're the best in-home care company around!
While we claim to provide the best care possible, we do more than simply make the statement. We go above and beyond to prove it. That's how we've been able to earn prestigious awards such as the Northwest Valley Chamber of Commerce Business of the Year and 9-year winner of Ranking Arizona's Best of AZ award. We take care of our clients. That's why we have a 5-star rating on Google and an A+ accreditation by the Better Business Bureau. And we're always striving to do better!
---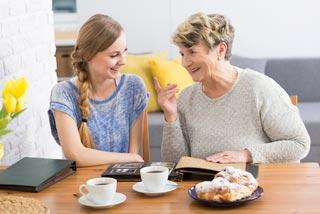 We only hire the highest quality caregivers
When you decide that in-home care is a valid option, you want to make sure that the caregivers can perform just as good at those at large facilities. We try to do even better.
Although not required by Arizona law, we require criminal background checks on all applicants
We provide paid training monthly so caregivers have the chance for continuing education.
We're very picky and selective on who we allow to work for us. Only 1 out of 50 qualifies!
---
Choose us for in-home caregiving
We only provide the best possible care. You won't find better quality caregivers anywhere around!
---