Home Care in Sun City West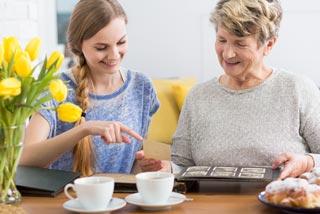 If you have an aging family member that's mostly independent, know that you have the option to have them cared for in their own house. With in-home care, a caregiver visits regularly as often as needed to assist someone that needs a little bit of help while still allowing them to be independent and live in their own home. If this sounds like a perfect fit, give Adultcare Assistance Homecare a call. Providing home care in Sun City West, we'll make sure you're loved one is treated and cared for like they deserve.
What types of senior care are there?
There are several types of senior care options, depending on how much care is needed. While assisted living centers and retirement homes are a good choice for seniors that need high levels of care, for more independent people, in-home care might be the best choice.If you have an aging relative that needs help that you're struggling to work into your schedule along with your many other responsibilities, know you have many options depending on the level of care needed.
Our home care services are second-to-none
When you choose us for in-home care, we strive to be the best homecare company anywhere in the area. We do this by having stringent standards in everything we do. The state of Arizona doesn't require criminal background checks or hands-on training. We do.
We're so selective, that on average we only select 1 in 50 applicants to become a caregiver.
Each caregiver is kept up to date with monthly paid training so that they know the latest techniques and best practices.
All caregivers are supervised and regularly evaluated to make sure they continue to hold up our high standards.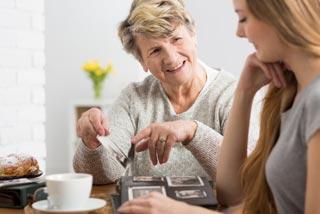 Choose us for any type of in-home care
If you want your loved one to live at home, we'll do whatever we can to make sure that they stay independent. We have both home health care services and also provide non-medical home care for help with meal preparation, light housekeeping, and so on. Our goal is to see the seniors of Sun City West taken care of properly, and we're available for consultations and advice free of charge. So give us a call or contact us today and let your loved one get the compassionate care they've earned!
---
WHY CHOOSE ADULTCARE ASSISTANCE HOMECARE?
VOTED "BEST OF ARIZONA" FOR 11 YEARS
Adultcare Assistance Homecare is trusted by Arizona. Prestigious recognition have included Business of the Year, Arizona Mature Workers Certification, Active Adult 50+ Program Award, A+ Better Business Bureau, and voted "Best of AZ" for 11 Years by Ranking Arizona.
PERSONALIZED CARE PLAN
Schedules and services are flexibly designed based on your home care needs. Clients can request caregivers by the day or as needed. Popular requests include 24 hour care, nights/weekends only and transportation to medical offices. Adultcare Assistance Homecare is happy to personalize your care to meet your needs.
CARE SUPERVISOR ON CALL 24/7
The senior care directors at Adultcare Assistance Homecare reduce family pressure by efficiently managing home care needs. The senior care management team is available 24 hours a day, 7 days a week to ensure clients are not left unattended, assist in sudden changes in care needs and provide family status updates.
LOCALLY OWNED, ARIZONA FOCUSED (NOT A FRANCHISE)
National franchises have a different agenda than our locally owned, Arizona focused company. Adultcare Assistance Homecare partners with several Arizona senior organizations because we trust them and they trust us. Arizona does NOT regulate home care and many have difficultly understanding the impact on their family. Our owner, Krystal Wilkinson, is passionate about local home care and was recently selected as the President of the Arizona Chapter of the Home Care Association of America.
NO LONG-TERM CONTRACTS
You can easily try our caregivers for a few hours and know the difference we make with no long-term commitments. Adultcare Assistance Homecare makes it easy to cancel home care services if you are not 100% satisfied.