Home Care in Peoria AZ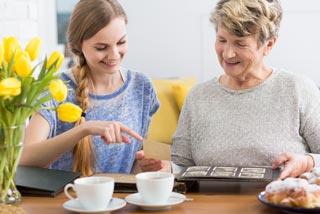 There's a common misconception going around that children who are unable to take the required time to care for their aging parents have no choice but to "put them in a home". While certainly an option–and one that can be a valid choice for many seniors–modern caregiving has given rise to another opportunity. In home health care allows a senior to stay in their own home and have someone come to visit them and make sure their activities of daily living go smoothly. If this sounds like a better option for you and your senior parents, call up Adultcare Assistance Homecare. We provide home care in Peoria AZ and the surrounding areas, and are available for any schedule you need.
WHY IN HOME CARE?
Choosing home care provides a number of benefits. Some of these include:
Comfort. No matter how nice, no place will be as comfortable as living at home.
Convenience. You'll never have to worry about visiting hours or restrictive rules.
Independence. If there's anything that the senior can still do well, we let them do it.
Our senior in-home care services in Peoria, AZ are second to none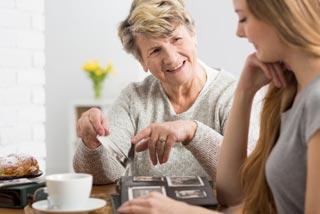 With us, quality is everything. That goes not only for our employees, but our standard of care too. With an extremely selective process, only the very best go on to become caregivers at Adultcare Assitance Homecare. We only have caregivers that put all of their focus and effort into their job, not someone looking for a way to get by on the minimum. Because with us, even the minimum is a high bar. We have monthly paid training with experienced caregivers so our employees stay up to date with the latest best practices. We also require extensive background checks and an AZ Department of Public Safety Clearance Card as part of the screening process. With us, the care of your loved one is never left to chance.
With us, home health is personal
Every person we care for is unique. That's why we create a personalized plan of care for each of our regular clients, to make sure they're cared for in the best way possible. We work alongside you and the person we're caring for to make this plan so that it includes everything you need. So if you're considering home care in Peoria AZ, give us a call today. With no long-term contracts, let us come by for a single visit–you'll be amazed at the difference quality care can make!
---