Home Care in Glendale AZ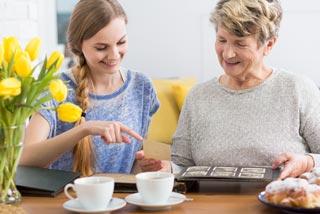 Choosing home care for a senior can be the difference between depression and a satisfied quality of life. This is compounded when a person has lived in the same home for many years or even decades. But when the choice is between staying in the comfort of home or getting the required care, how do you choose? Thankfully, you don't have to. Adultcare Assistance Homecare provides home care in Glendale AZ, meaning that the best quality care can come right to your door.
---
WHAT IF MY SENIOR PARENT HAS DEMENTIA AND NEEDS IN HOME CARE?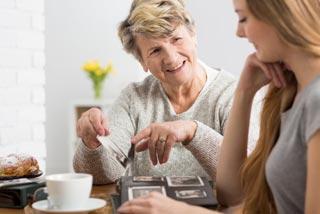 While dementia patients generally require more consistent care, that doesn't mean that home care is out of the picture. According to Sage Journals, seniors with mild dementia have a higher quality of life than those in institutions. As part of our home health care, Alzheimer's disease care is overlooked by a Certified Dementia Practitioner in order to make sure that any patient with dementia has the best quality in-home care possible.
---
OUR ARIZONA HEALTH CARE PLANS ARE CUSTOMIZED FOR EACH PERSON
At Adultcare Assistance Homecare, we know that every person is unique. And that means their plan of care should be too. We customize how we care for each individual with a comprehensive home care plan, so every caregiver knows what approach to take. Depending on the specific needs, we have several levels of care, such as:
Independent seniors might only need someone to check up on them every once in a while and make sure they're okay. We can do that!
Need someone for basic meal preparation and hygiene assistance? Our caregivers can stop by daily to help with these and other ADLs.
Do you think that you'll need someone there consistently for 24-hour care? We're able to do that too if it's needed!
CHOOSE US FOR IN-HOME HEALTH CARE
With the unusual regulations the state of Arizona has for home care, it's hard to tell if you're getting the best value or high-quality caregiving that your loved one deserves. With our strict standards, we only let the best caregivers work with us who have demonstrated competence and compassion and will always put you and your family first. We also take care of payroll and other taxes by being the employer, so you don't have to worry about them. So if you want the best at home care Glendale AZ has to offer, give us a call or contact us today!
---
WHY CHOOSE ADULTCARE ASSISTANCE HOMECARE?
VOTED "BEST OF ARIZONA" FOR 11 YEARS
Adultcare Assistance Homecare is trusted by Arizona. Prestigious recognition have included Business of the Year, Arizona Mature Workers Certification, Active Adult 50+ Program Award, A+ Better Business Bureau, and voted "Best of AZ" for 11 Years by Ranking Arizona.
PERSONALIZED CARE PLAN
Schedules and services are flexibly designed based on your home care needs. Clients can request caregivers by the day or as needed. Popular requests include 24 hour care, nights/weekends only and transportation to medical offices. Adultcare Assistance Homecare is happy to personalize your care to meet your needs.
CARE SUPERVISOR ON CALL 24/7
The senior care directors at Adultcare Assistance Homecare reduce family pressure by efficiently managing home care needs. The senior care management team is available 24 hours a day, 7 days a week to ensure clients are not left unattended, assist in sudden changes in care needs and provide family status updates.
LOCALLY OWNED, ARIZONA FOCUSED (NOT A FRANCHISE)
National franchises have a different agenda than our locally owned, Arizona focused company. Adultcare Assistance Homecare partners with several Arizona senior organizations because we trust them and they trust us. Arizona does NOT regulate home care and many have difficultly understanding the impact on their family. Our owner, Krystal Wilkinson, is passionate about local home care and was recently selected as the President of the Arizona Chapter of the Home Care Association of America.
NO LONG-TERM CONTRACTS
You can easily try our caregivers for a few hours and know the difference we make with no long-term commitments. Adultcare Assistance Homecare makes it easy to cancel home care services if you are not 100% satisfied.