In-Home Care Glendale
As the location of the 2017 NCAA final four, the city of Glendale AZ has a lot to boast about. Contrasting with the exciting events at the University of Phoenix Stadium off W Maryland Ave and N 95th is the laid-back Xeriscape Demonstration Garden that focuses on long-term water conservation by showcasing low water usage plants. For more edible fare, the family-operated Tolmachoff Farms at N 75th Ave and N 75th Dr offers fresh produce, a corn maze, and more! Let the caregivers at Adultcare Assistance Homecare drive your loved one over for fresh veggies and then back to enjoy them in the comfort of their own home. With our in-home care in Glendale AZ, your family can get the care they deserve without sacrificing their independence!
Our home health services are unmatched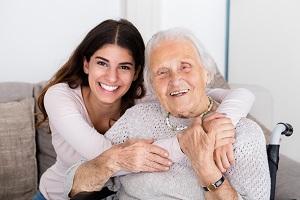 When it comes to home health, we don't mess around. That's why we start out by creating a detailed plan of care customized for each and every individual. This plan covers everything from food preferences to medicine types to behavioral habits to make sure your loved one gets the care they deserve. This may mean that for an illness that falls out of our credentials such as Alzheimer's Disease, we'll find a specialist that can best assist you. Our goal is that everyone gets the best quality of care. We even provide resource guides to anyone that calls for free–even if they aren't a client!
We do basic home health care too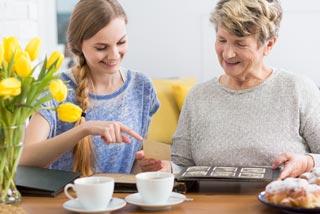 Some people don't need as much help as others. For some, having someone stop by for occasional check-ins is enough. Others may need help with cooking and light housekeeping. We'll gladly work with all of them. No matter what level of care your loved one needs, we'll not only make sure that it's done, but we'll make sure it's done the right way. With only 1 in 50 caregivers accepted to work at Adultcare Assitance Homecare, we only choose team members that go the extra mile for their client and truly enjoy what they do.
---
Choose us for in-home care in Glendale AZ
Our high-quality caregivers are hands down the best value in all the region!