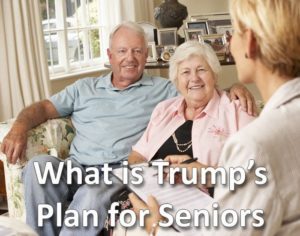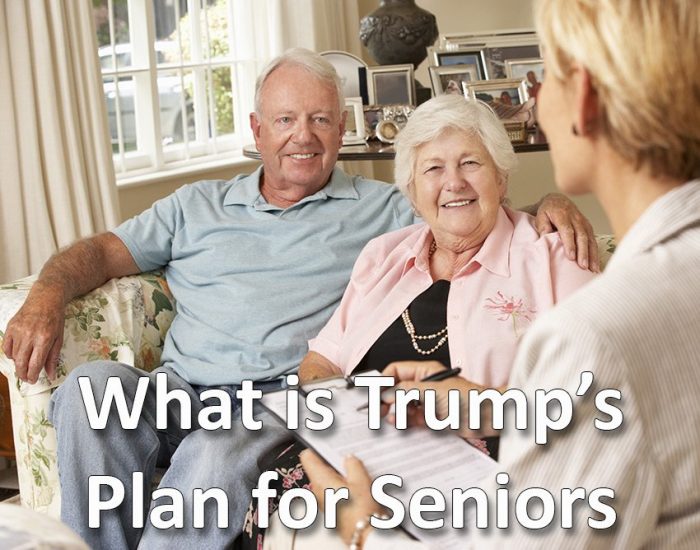 Trump's ElderCare Plan for Seniors
Republican Presidential nominee, Donald J Trump, was voted as the President-elect of the United States of America on November 8th. The 306 electoral votes tipped in favor of Trump, and Election Day saw both the House and Senate win Republican Party majorities. On November 10th, Trump met with current United States President, Barack Obama, to discuss a peaceful transition of power.
Campaign Promises
January of 2017 will mark the President-elect officially assuming his position as the President of the United States. Though the news of his Presidency ignited national unrest and global discourse, Trump has continued to make plans to delineate his Cabinet choices. As of November 22nd, President-elect Trump put forward an Executive schedule for his first 100 days in office. The plan outlines the basic social, economic, and political areas that citizens of the States can expect to experience change. Though Trump stuck by his campaign promises of building a wall across the Southern border with Mexico, and introducing developments in the economic system to produce more jobs, Trump also voiced his intended efforts to engage Congress in an attempt to repeal Obamacare and reform the health and insurance systems.
Throughout his 18-month campaign, Trump had consistently reinforced his intent to repeal the Obamacare system, which affects roughly 17 million American citizens today. Trump promises to implement a replacement Health Savings Accounts system; this would allow citizens to purchase health insurance across state lines and place Medicaid under greater state control.
His decisions to reform the existing healthcare system have been met with much opposition; nation-wide protesters argue against the idea of uprooting a functioning program without first establishing a solid and effective replacement scheme. However, the President-elect remains confident in the intended switch-over, promising that a new system will place greater power in the hands of the people and establish a fairer healthcare model.
ElderCare Act included in 100-Day Executive Plan
The 100-day Executive plan also outlines Trump's ChildCare and ElderCare Acts. The ElderCare Act allows American citizens to deduct or eliminate eldercare from their taxes, in an attempt to reform the current taxation system in the States. Moreover, the ElderCare Act will work towards creating tax-free savings accounts for dependents and the elderly, with matching contributions for low-income families. These are the President-elect's steps on introducing "fair and affordable" taxation and healthcare models.
To claim the anticipated tax benefits, families will need to ensure employment laws are fulfilled for their caregivers. Adultcare Assistance removes this burden, because the overtime requirements, employment taxes and worker's compensation insurance are included as part of the service.  As a result, families are requesting that we become the employer of their private caregivers.
Medicaid and Social Security
Currently, seniors make up 46 million of America's total population. With aspects such as ElderCare, Medicaid and health models undergoing alterations, senior citizens may see changes in the coming months.
As far as income tax is concerned, Trump has reiterated multiple times that a single tax filer with an adjusted gross income averaging below $25,000 would pay no taxes. Seniors may experience tax-free income, and this could likely change the dynamics of retirement and pension funds.  Regarding Social Security, the President-elect has made no clear statements apart from firmly stating he would not allow Social Security to be cut. All in all, keeping in mind Trump's efforts to appeal to the wider base of senior citizens – a sizable chunk of which are reportedly his supporters – might mean decreased taxes and more affordable and accessible insurance and healthcare.
References:
Here Is What Donald Trump Wants To Do In His First 100 Days
What the Trump Presidency Means for Senior Citizens
The Affordable Care Act: How It Impacts Our Senior Population