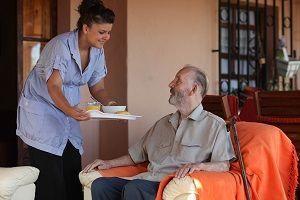 A Caregiver who Customizes their Services to Your Changing Abilities
Choosing a home health care service can be a challenge when there an abundance of options. And in Phoenix, this is true for a variety of services.
But that's why our caregivers go above and beyond to provide a high-level of care while creating an environment customized to you or your loved one's lifestyle.
Such an important decision should be influenced by detailed information, glowing testimonials, and a track record of stellar service. Adultcare Assistance Homecare has all three in spades. 
Our caregivers and CNAs are licensed and highly qualified to care for aging adults in Phoenix. But we also realize that compatibility is a critical part of the decision making process.
So, we help you select the best caregiver for your abilities and changing needs by asking the right questions at the right time. What questions do you have for us?
---
What is home care in Phoenix?
Home care involves a licensed, hired caregiver visiting your home to provide assistance with:
Grooming and Bathing
Mobility
Medication
Errands
Domestic Chores
Companionship
Meal Preparation
---
Home health care versus home care
Some residents simply need a caring individual to check on them periodically. When friends or family live too far away for regular visits, a local caregiver can fill the role of companion and personal assistant.
In other situations, adults with limited mobility have needs that require specialized knowledge related to physical therapy, changing prescriptions, or recovering from medical procedures.
Home care assistants, or caregivers, help your loved ones maintain their quality of life by helping with daily activities.
Home health care professionals are nurses who work either by themselves or in tandem with a caregiver to perform care that requires special medical knowledge and licensing.
---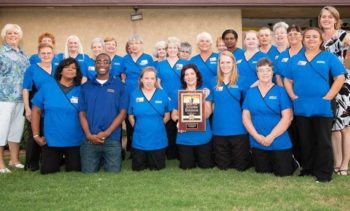 What qualities should an in-home caregiver possess?
Our homecare professionals work under strict guidelines with a focus on maintaining your quality of life. But it takes a certain type of person to provide care in a way that makes people feel comfortable and truly cared for.
All of our caregivers are inherently unselfish, cheerful, respectful, flexible, and empathetic – possessing characteristics that not only help them do their jobs, but help them do their jobs well.
Our caregivers in Phoenix are skilled in:
Interacting with people from a variety of backgrounds
Home safety
Understanding individualized client needs
Managing daily activities efficiently and thoroughly
Problem-solving and sharp decision making
---
Call Adultcare Assistance Homecare in Phoenix for Caregivers who Help Sustain Your Freedom, Empowerment, and Peace of Mind
Adultcare Assistance Homecare's commitment to quality hinges on the performance of our caregivers. That's why we only hire after screening highly-qualified candidates with verified experience.
We are more than happy to share our process with you because we want you to feel confident in your search for the best home care in Phoenix.