Apply For Caregiver Jobs in Arizona
TITLE: CAREGIVER, CNA AND HOME HEALTH AID
HOURLY WAGE: DEPENDENT ON EXPERIENCE
LOCATION: PHOENIX & TUCSON AREAS
INCLUDING:
Sun City
Avondale
Biltmore
Surprise
Sun City
Glendale
Goodyear
Peoria
Scottsdale
Wittmann
Youngtown
Catalina
Marana
Oro Valley
---
When deciding on Caregiver Jobs, the company behind the job could be your most important consideration. Adultcare Assistance Homecare is different from most home care agencies in Arizona. See how our difference both attracts and retains the best caregivers in Phoenix, Tucson and surrounding areas.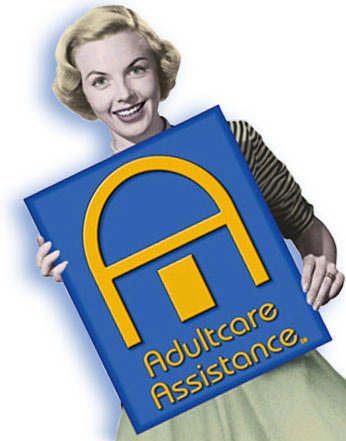 PASSION OF CARING
With over 17 years serving Arizona, Adultcare Assistance has maintained a standard of providing the best non-medical home healthcare in our community. Because of our caregivers, Adultcare Assistance has been voted the "Best of Arizona" Home Health (8 Years). We find that our best team members have a passion of caring and share our mission of preserving and improving the quality of life of the people we serve. Many families that we serve often write thank you letters of appreciation to our caregivers for really making a difference.
OUR COMMITMENT
Although experience is a plus this is not a requirement. We provide free extensive home health care training. Additionally, Adultcare Assistance Homecare is Mature Worker Certified through the State of Arizona. This is because we do hire several 50+ plus, senior and previously retired employees. Additionally, we do have some employees seeking to gain entry level experience into nursing, social work and other medically related careers. As our commitment to you, Adultcare Assistance Homecare makes each caregiver a team member (not a contracted worker). This means that we pay all employer payroll liabilities as required by law that can include:
Unemployment Insurance Tax
Social Security Tax
Medicare tax
State and Federal tax with-holdings
REQUIREMENTS
Ability to provide superior care for our clients
Valid Driver's License
Reliable Transportation
CPR Certification
Consent to Employee Drug Testing Program
Consent to fingerprinting with complete background check
Ability to complete Adultcare Assistance Caregiver Training program
SCHEDULES
Many of our caregivers enjoy a fairly consistent schedule. Because of the on-call nature of our work, hours can not be guaranteed. Adultcare Assistance does pay caregivers over-time pay.
Part Time
Full Time
Flexible hours
SENIOR HOME CARE INCLUDES
Attending to Personal Care
Alzheimer's Disease Assistance
Daily Activities
Companionship
Grocery shopping and errands
Healthy meal preparation and clean up
Responsibilities of caregivers in home care
If you have a passion for making a difference in someone's life then, please consider a career at Adultcare Assistance Homecare.

APPLY NOW

WHY CHOOSE ADULTCARE ASSISTANCE HOMECARE?
VOTED "BEST OF ARIZONA" FOR 11 YEARS
Adultcare Assistance Homecare is trusted by Arizona. Prestigious recognition have included Business of the Year, Arizona Mature Workers Certification, Active Adult 50+ Program Award, A+ Better Business Bureau, and voted "Best of AZ" for 11 Years by Ranking Arizona.
PERSONALIZED CARE PLAN
Schedules and services are flexibly designed based on your home care needs. Clients can request caregivers by the day or as needed. Popular requests include 24 hour care, nights/weekends only and transportation to medical offices. Adultcare Assistance Homecare is happy to personalize your care to meet your needs.
CARE SUPERVISOR ON CALL 24/7
The senior care directors at Adultcare Assistance Homecare reduce family pressure by efficiently managing home care needs. The senior care management team is available 24 hours a day, 7 days a week to ensure clients are not left unattended, assist in sudden changes in care needs and provide family status updates.
LOCALLY OWNED, ARIZONA FOCUSED (NOT A FRANCHISE)
National franchises have a different agenda than our locally owned, Arizona focused company. Adultcare Assistance Homecare partners with several Arizona senior organizations because we trust them and they trust us. Arizona does NOT regulate home care and many have difficultly understanding the impact on their family. Our owner, Krystal Wilkinson, is passionate about local home care and was recently selected as the President of the Arizona Chapter of the Home Care Association of America.
NO LONG-TERM CONTRACTS
You can easily try our caregivers for a few hours and know the difference we make with no long-term commitments. Adultcare Assistance Homecare makes it easy to cancel home care services if you are not 100% satisfied.